It's a topping job and that's thatch.
Re-thatch of Dutch Cotttage 1984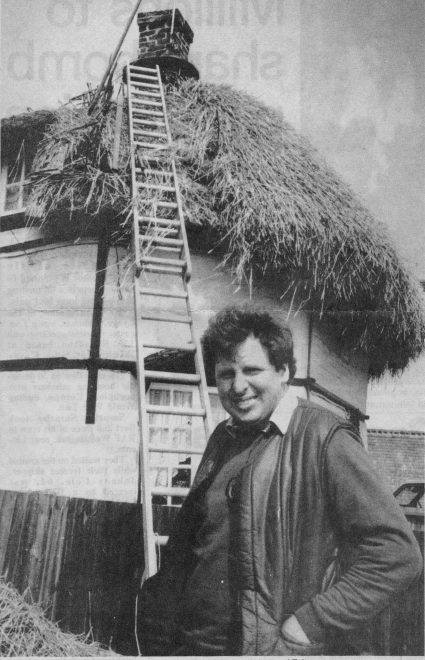 A 17th century Dutch cottage is being crowned with a new roof. The Canvey cottage built in 1621, has already been painted and is being re-thatched to add the finishing touches. Thatcher Stephen Williams, of Chelmsford, is working on the cottage in Haven Road. It is the second oldest cottage on the island and is owned by Miss Rosemary Clarke.
Canvey Historical Society, which runs a museum in the oldest cottage, dated 1618, hopes its roof can also be re-thatched. Society chairman Aubrey Stevens said Miss Clarke's cottage was being re-thatched with wheat straw. He hoped Castle Point Council, which owns the other Dutch cottage, would be encouraged to make it look as good as Miss Clarke's.