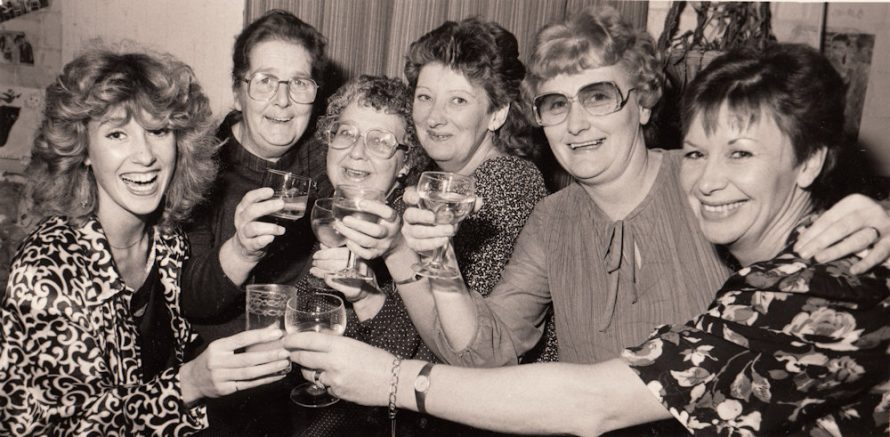 Top photo show members of staff celebrating the centres 25th anniversary in November 1987. We have no names so if you know the people in the photo please comment at the bottom.
This photo shows the winners of their knock-out sports tournaments. It was taken on the same day as above.
l-r Peter Barker, Ted Canham, Stan Gray, Archie Flory, John Buckingham and Michael Flynn.
Photos from Echo Newspaper Group