Tony Buckmaster
The Derby Day Streaker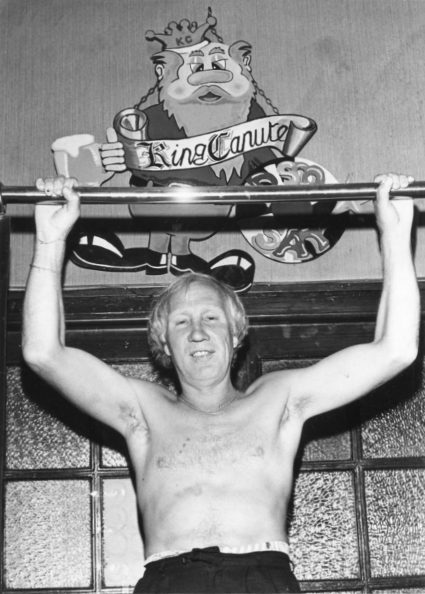 An extract from an article – Streaking: the Naked Truth by Richard Kilminster (1988)
At the Derby at Epsom in June this year, a male streaker, Tony Buckmaster, achieved fleeting notoriety by running naked in front of the main stand – which includes the Royal Box. 
The tabloids had a field day, with headlines like 'They're off!' and 'We are not amused', and competed for the best pictures of the coy royals having a sneaky look while trying to remain dignified. Some thought the event was a gesture against privilege, but the class-statement theory was soon scotched when it transpired that the streaker was a builder, and had had to strip off his top hat and morning suit for the streak. 
He claimed that he had done it in aid of a charity, but this was never named.
He even made the Irish Independent which said:-
..streaker fined £5O - Buckmaster said he had been drinking and had streaked to raise £135 for London's Great Ormond Street Children's Hospital Wishing Well Appeal. He claimed the crowd cheered as he made his dash. BUILDER Tony Buckmaster was yesterday fined …
Published: Tuesday 07 June 1988