High Jinks on Fun Day
Coopers Furniture Shop Funday 1991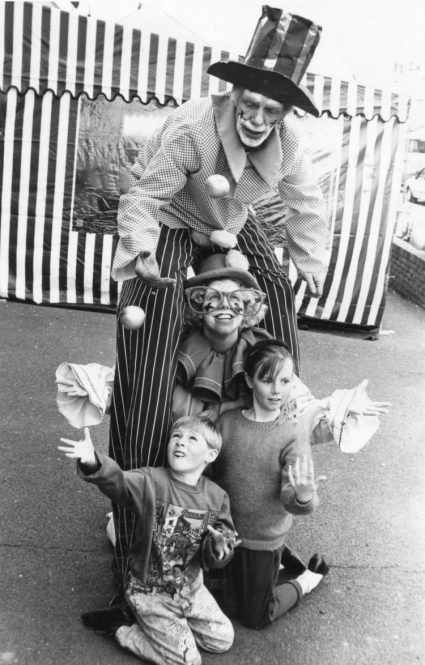 A furniture store made sure its fun day began on a real high with the help of a few friends.
Canvey father and daughter clowns Jacko and Wacko joined one of the smash-hit Teenage Mutant Hero Turtles and other cartoon characters at the Cooper's Fun Day.
The event held at Cooper's South-church Road, Southend, show­room attracted a large crowd. Turtle cartoon star Michaelangelo was on hand to give the young­sters a close-up
The store de­cided to put the fun in furniture, but while mum and dad took a look at the show­room brother and sister Lee and Donna Cox de­cided they wanted to see what sort of tricks that the two stiltwalking clowns had up their sleeves.
Wacko was only too glad to help the youngsters get to grips with the trick, but learning to keep the balls in the air is a tall order.
Do you remember them? Please comment below.