Paddling parson puts in at the pier
Echo 1993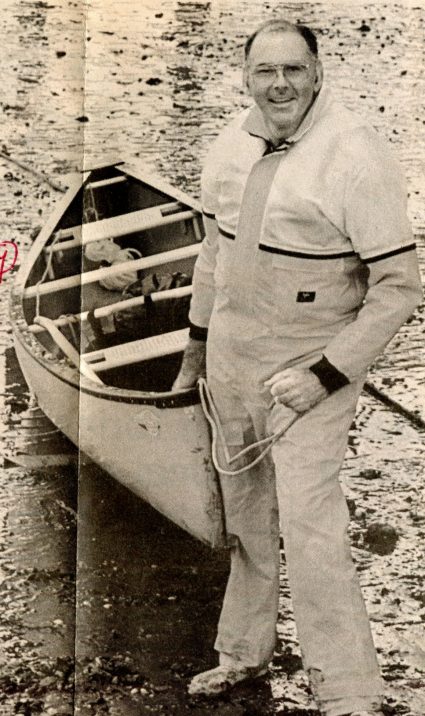 Paddling parson, the Reverend David Ella from Canvey, had a force six gale for his home coming after canoeing the whole 210 mile length of the Thames. The vicar of St Nicholas church, Long Road, landed at Canvey after a fortnight of paddling, knowing he raised hundreds of pounds for the Children's Society.
Mr Ella said: "The first thing I did when I got home to the vicarage was to sit in a hot bath enjoying a Guinness and finishing reading my holiday book — Three Men in a Boat. The trip was uneventful except someone pinched my shoes I'd left out to dry one night. So I did a lot of barefoot canoeing, which as an instructor, I'd tell pupils not to do."
He holds an instructors' certificate in canoeing and trained hard before setting off from the first navigable stretch of the Thames, at Cricklade on September 1. Winds were getting up to gale force six as the lone canoeist was due home last evening and a bad storm was brewing.
He said: "As I got nearer home I had to shelter from the storm under a jetty but I had seen it coming up the Thames — huge great plumes of nastiness." The final lap of honour was to Southend pier where Mr Ella, 42, was met by a crowd of wellwishers and then whisked off to the mayor's parlour for a welcoming reception.