Weekly Dispatch dated 1894
found in back of mirror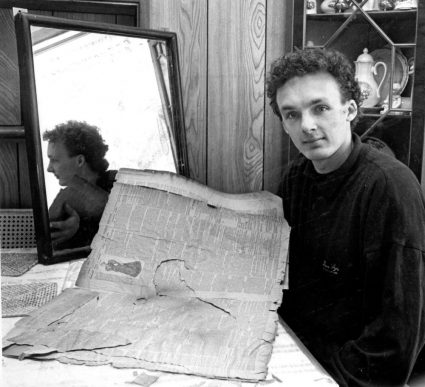 In September 1990 this story was reported in the Echo, we have not yet found the clipping.
On the back of the photo it says: Tony Spink with the Weekly Dispatch dated November 1894 that was found in the back of a mirror.
The Weekly Dispatch was first published in 1801, changed its name to the Sunday Dispatch in 1928 and merged with the Sunday Express in 1961.