1st February is the 66th Anniversary of the flooding of 1953. A cold night, the wall went about 2am. Many memories have been stirred again this week with our flood exhibition.
At the exhibition we met up with Chris Jennings whose father was at that time the Landlord of the Admiral Jellicoe. Chris had with him this photo of the flood waters taken from a bedroom at the Jellicoe.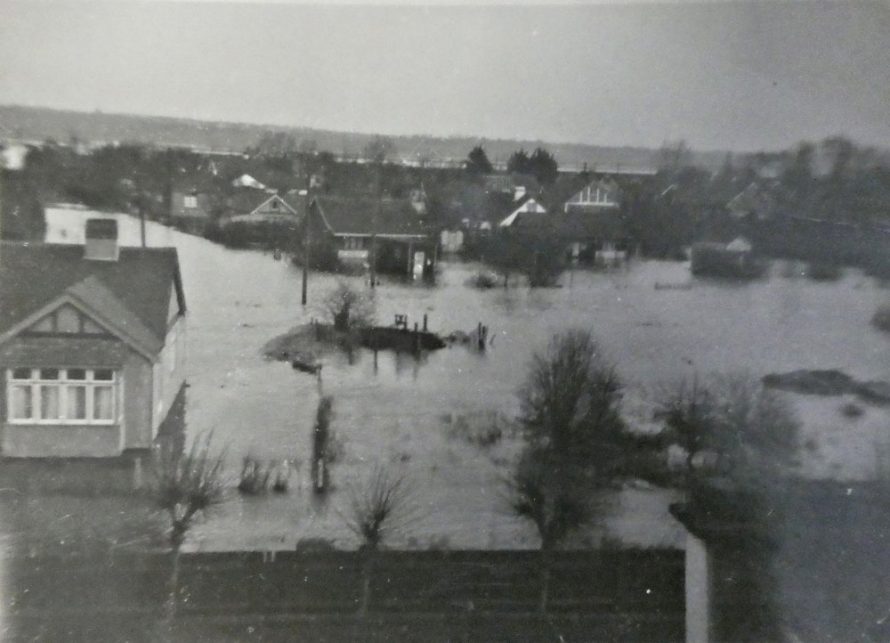 Looking at a this aerial photo below it would appear the photo from the Jellicoe is looking north. Thats the back fence that runs along Winterswick (only a grass track in the aerial photo) then on to Holbeck. Not many houses there then. But if you look closely you can see several of the bungalows are in both photos.
Then you can see the road going north probably Hallet Road and the Downs on the mainland in the distance.