Last Friday at the Unveiling of the new Flood Commemoration Plaque at the Library the Archive held an Exhibition of pictures, newspapers and people's memories of that fateful night. I was approached by a lovely lady from Pitsea, Mrs Pat Williams nee Campbell. She told me about how her family were involved in the rescue of Flood victims using their lorries. Here is her account of that night.
Brother             Tommie Campbell
Dad                  Tom Campbell
Brother in Law   Terry Conroy
Husband            Fred Darton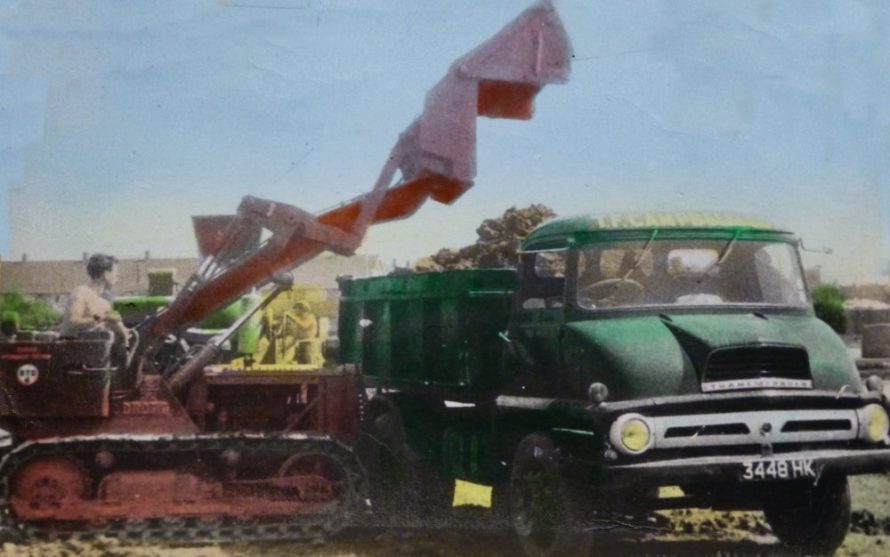 My Brother had a haulage business with two lorries (as you can see by photo my Dad drove the other one) On that night my brother was knocked up by the police and told, get your lorries to Canvey the wall has broke and its flooded. He lived in Northland Drive Pitsea (where Pitsea Market is now) He came down to our house in Chestnut Road Pitsea (by Railway Bridge) to knock us up. My husband and I lived with my parents. He just said get Dad and Fred to get lorry over to Canvey now, it's flooded. I will call for Terry who lived with my sister over Knobby Hardwood Shop in the High Road.
So off they all went and that was the last we saw till they return very late that night, hungry tired and very wet. But they were able to save a lot of people, but very sad as it was so awful for what they had seen that night. They all went back for a few days after to help clean up. My Husband was in the Army doing his National Service but was home on leave and the Army gave him a few more days off so he could help. They never talked about it, I think it was so awful for them.