On the island of death - They lived
Evening Standard 3rd February 1953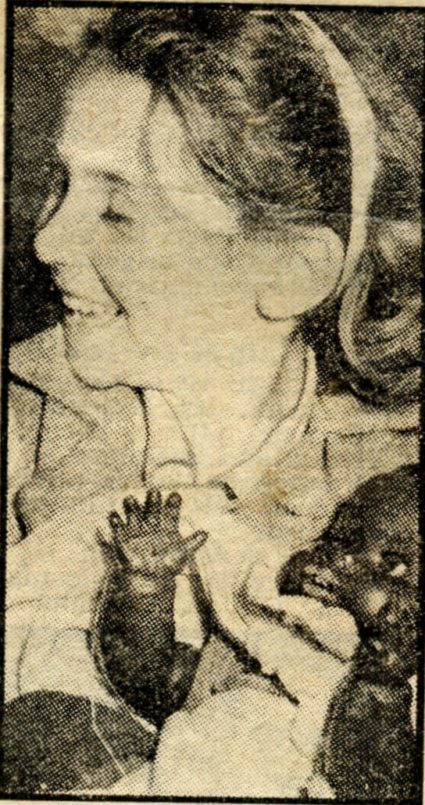 As the flood waters covering Canvey Island partly subsided today, search continued among the wrecked bungalows for the missing who are known to have died.
There is the Morgan family. Mr. Morgan, a taxi driver and his two children. He swam, his wife on his back, to a roof and put her in safety when the floods first came. Then he went back for his children. The roof where he and the children waited for rescue collapsed. To-day only Mrs. Morgan is alive.
 We shall manage
But Canvey is not only an island of the dead. One thousand people still refuse to leave their homes.
There are Mr. and Mrs. J. Baker, who live at the Winter Gardens. Mrs. Baker, whose husband is blind, has lived on Canvey Island for 12 years. "I will not leave it now. We shall manage somehow. We have plenty of provisions in the cupboard." she said. In the next bungalow lives Mrs. Baker's sister and her husband. Mr. and Mrs. W. Murtell and their son Regi­nald, aged 32.
30 years
Mr Murtell, a retired busi­ness man, and his wife have lived on Canvey for 30 years. "We were worried about my mother but now she has been got off we shall battle through." Mrs Murtell said. Mrs Murtell's mother, 83-year-old Mrs Ellen Flood, was the oldest woman on the island. She was recovering from a major operation at the home of a third daughter, Mrs. R E. Owens, of The Cottage. Winter Gardens. Mrs Owens said: "Mother's mattress was floating and the oil stove caught light. She thought it was a burst water main."
Open boat
"We got her into an open boat and rowed her to safety. She stood up to the ordeal remarkably well." To-day Mrs. Flood was in Southend General Hospital, where her progress was reported to be satisfactory.
Another person who refuses to leave is Mr. F Miles, boat builder and his dog. He said, "I sent my wife to the mainland but I am staying put. My boats were a blessing. We smashed the boathouse open and used everything which would float."
Among London workers  who came to the island were Mr. C. Henning Mr. R. Rumbold and Mr. K. Peeling. They brought their own boat lashed to the roof of a car.
From Middlesex County Council civil defence came Mr. E W. Stapleton, who was organising the search for the dead.
Two young men who had spent all night on rescue work, Mr. J. T. Turner and Mr. D. R. Ward, both from Walthamstow and both civil servants, are on holiday They volunteered to give up the last two days of their leave to help
Mr. Turner said, "We wanted to do something practical and we thought the only thing to do was to come down and offer our services". They were put on to heavy rescue work.