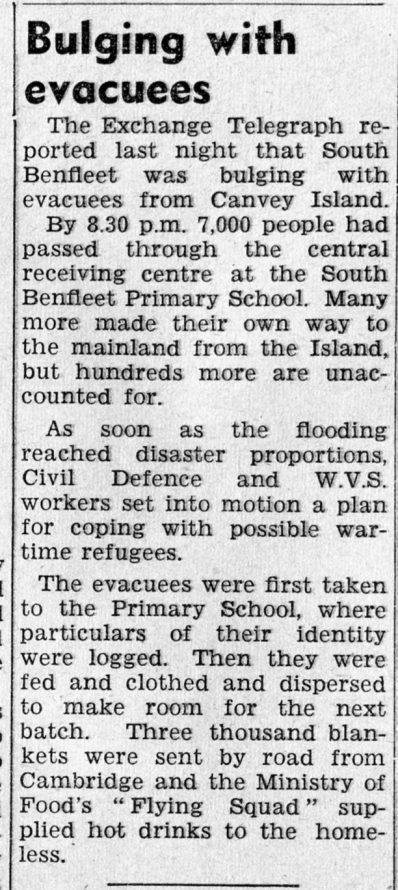 The Exchange Telegraph re­ported last night that South Benfleet was bulging with evacuees from Canvey Island.
By 8.30 p.m. 7,000 people had passed through the central receiving centre at the South Benfleet Primary School. Many more made their own way to the mainland from the Island, but hundreds more are unac­counted for.
As soon as the flooding reached disaster proportions, Civil Defence and W.V.S. workers set into motion a plan for coping with possible wartime refugees.
The evacuees were first taken to the Primary School, where particulars of their identity were logged. Then they were fed and clothed and dispersed to make room for the next batch.    Three thousand blankets were sent by road from Cambridge and the Ministry of Food's " Flying   Squad" sup­plied hot drinks to the home­less.