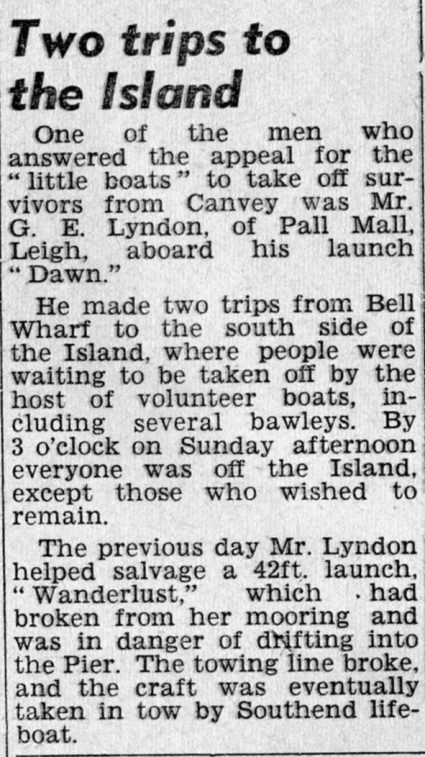 One of the men who answered the appeal for the "little boats" to take off sur­vivors from Canvey was Mr. G. E. Lyndon, of Pall Mall, Leigh, aboard his launch "Dawn."
He made two trips from Bell Wharf to the south side of the Island, where people were waiting to be taken off by the host of volunteer boats, in­cluding several bawleys. By 3 o'clock on Sunday afternoon everyone was off the Island, except those who wished to remain.
The previous day Mr. Lyndon helped salvage a 42ft. launch, "Wanderlust," which, had broken from her mooring and was in danger of drifting into the Pier. The towing line broke, and the craft was eventually taken in tow by Southend life­boat.