Bulrush Baby Looks Back
Linda Foster in the Echo 1973
Hundreds perished when the cruel sea ravaged Britain's east coast in the biggest flood disaster of the century – 20 years ago today, in the early hours of February, 1953.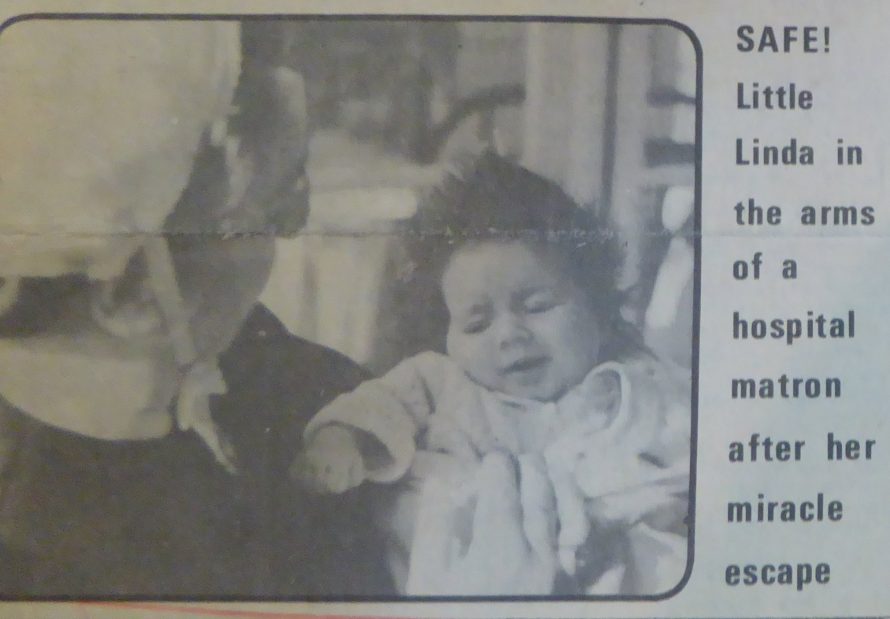 But one tiny girl, just two months old, survived against all odds the horror and the heartbreak of that tragic night. She was the "baby in the bulrushes."
She was found floating in her pram near her submerged Canvey home – while her parents lay dead in the water below.
Today, 20 years on from that gale-lashed night, Linda Foster spoke of the parents she never knew and the catastrophe she does not remember.
Pretty 20 year old Linda still lives on the island with the grandparents who became mother and father to her. She works as a bank clerk in Benfleet. Like any other youngster she enjoys dancing and parties – and bears little trace of the story of pathos that touched the hearts of millions.
Only one memento remains. The solitaire diamond ring she wears on her left hand and which once belonged to her mother. "It is just sentimentalism, I suppose," she said. "I obviously never knew my real mother. But I was given it when I was 16 by my grandmother, who I've always known as mother. And I have worn it ever since."
Linda was speaking at her grandparents' cosy little bungalow in Southwick Road, where a wedding photo of her dead parents hangs on the wall.
She said: "My grandparents have been the best mother and father anybody could ask for." Her grandmother hugged her and said: You should never have favourites as a mother – but Linda was always something extra special."
Mrs Elsie Stevens, 64, and her husband Charles are Linda's legal guardians until she becomes 21 in November. Mr Stevens, 65, a former Canvey postman, said: "Linda was the biggest miracle of the disaster. They called her the baby in the bulrushes after the Biblical story of Moses – and loved for it. She was often asked to present bouquets at ceremonies marking the floods, and as a child she was showered with presents from well-wishers. To us Linda has been another daughter. And we're forever grateful for her. She was a constant reminder to both of us that we have much to be grateful for."
But for Linda, who "never even caught a cold" when she was scooped to safety from her brand-new £20 pram, the floods don't register. She said: "When people talk about the flood and about me in the pram I realise it could have been someone else. As a child I just thought everybody got presents from people they'd never met, and was asked to present bouquets. There are a lot of people I wish I had thanked for their kindness – people I never knew."