Caroline Bennett and the '53 Flood.
A 14 year Old Girl's Memories of the Flood.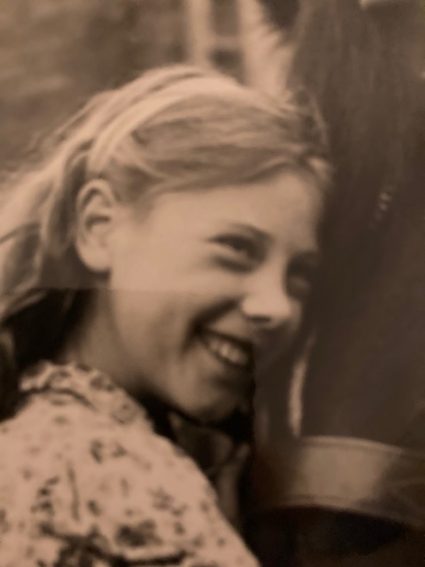 Tina visited us at our display in the Library for the 70th anniversary commemoration of the great Flood. She told me her Mum's story. In the meantime her Mum has very kindly put pen to paper describing her memories of that fateful night.
1953 Canvey flood
At the time of the Canvey flood, I was a young girl of 14, living in Ashingdon. My father played in the Victory pub darts team and that night he was playing a match on Canvey Island in the Lobster smack.
It was a cold, windy night and I had left the Lobster Smack, leaving my mother, father and sister-in-law inside to walk along the path to collect some drift wood for the open fire. However I was not able to collect anything as it was far too windy and I had trouble staying on the path.
After the darts match we returned back to Ashingdon, I remember the journey taking a lot longer as the wind and rain increased,  my father remarking about the bad storm approaching.
We had a small holding and we lived in the bungalow surrounded by fields. In the morning when I looked out of my bedroom window, where the fields were, all I could see was water, the bungalow was surrounded by water, the river Couch had burst its bank and we were completely cut off.
Later that day on the radio we learned about the devastation the storm had caused and the surrounding areas that had been flooded, such as Fambridge and Great Wakering, but Canvey Island took the brunt of the storm.
Sadly a few islanders we were with on that night in the Lobster Smack lost their lives to the flood.
My father drove over to the Island to offer help as soon as he was able to, but unfortunately was unable to get onto the island as the only wooden bridge was completely submerged. we could not believe that people were sitting on their roofs waiting to be rescued, all that could be seen was a tiny part of the roof and people clinging to the chimney pots. Many people were rescued by rowing boats from their roof-tops, by locals.
My family collected blankets and supplies from our neighbours to be distributed to the islanders who had lost everything.
I will never forget the images I saw and the brave people of Canvey who lost their lives and all the families who were affected by this terrible storm /flood.
For us, the water finally did subside after many weeks leaving behind a muddy chaos, many dead fish and sea creatures could be seen on the ground, a reminder of what had happened that tragic night.
By Caroline Bennett
Previously Dorrington Age 84 years