5 - Barry Blackwell's Memories
Part 5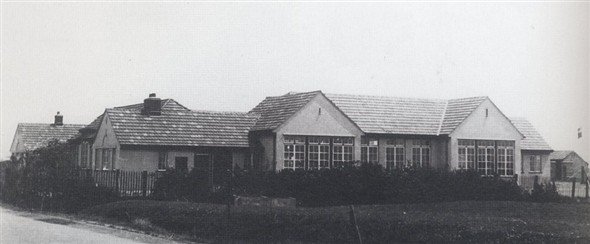 The summer school holidays had come to a end (1952 ), and I was now at William Read Secondary School, and all the frightening stories that were told about things that the big kids would do to us eleven year olds just didn't happen, as they were all too busy growing up. We would now have to start doing the same, as it was so different at William Reed after Long Road Primary. Apart from being the youngest kids in the school, even the teachers didn't seem so old, well some did, like Mr.Cairns, head master, Miss Wigg, dept head mistress, Mr. Eales (Slasher), English teacher, Mr. Vicars, music, Mr. Potter, science; then there were the younger teachers (as they seemed to me) Mr. Gregory, general and gardening teacher, Mr. Littlejohn, math's and English, Miss Williams – I'm not sure what she taught, but I can remember all the boys liked her!! (history), Mr.Cherry, general subjects, Mr. Vincent, woodwork, Mr. Free sports and p.e.
I think one of the first things we all learnt was to pay attention, otherwise there were missiles flying round the classroom (chalk and rubbers) from certain teachers – no names but we know who they were.
My first term (b) class teacher was Mr Littlejohn, who taught us until morning break (playtime) and then we had different teachers for different subjects throughout the day, as well as having all the new teachers names and new rules to remember, we also had new class mates that had come to William Reed from Leigh Beck Primary school to get to know, most of us stayed together right the way through our school days.
Just some of the kids in my year at school were, John Buckmaster, Ronnie Blackwell, Terry Hull, Kenny Faulkner, Barry Whitehair, Pete Angerstine ,Harold (Sparky) Wright, Brian Marsom, Cedric Baker, Peter Day, Graham Burton, Dennis Harper, Eddy Clifford, Chris Harris, Ronnie Bird, Gerald Carter, Bob Astell, Harry Bowers, Terry Pierce, Clive Brocks, David Pepper, David Wright, David Wilson, Dennis Smith,Dougie Brown, Robert White, David Harkus, Peter Clark, Peter Hollington, Michael Starling, John Clavio, Ian Mcarthy, Terry Senior, Ian Porch, Alan Whitcomb, Terry Harmes, etc (some of you might know them as Grandad!!)
Some of the girls in our year were Jill Phillips (who I later married – still together after 61 years), Pam Kent, Pat Goodwin, Sonia Taylor, Patsy Mayo, Christine Beckworth, Carol Webb, Gwen Saunders, Christine Gilbert, Jackie Gregory, Val Jones, Pat Surridge Carole Gilmour, Maureen Langstaff , I'm sorry but that's all the names I can remember after all I'm getting old. I hope some of these name's might ring a BELL to some you old Canvey kid's!! I wasn't interested in girls at that time that came later only a few years later ha ha.
The boys weren't allowed to play with the girls at playtime!! as they had their own playground on the eastern side of the school, there was a dyke that separated their playground and the old Egans factory that was on Craven Ave, (just behind where Tremains now stands,) the boys playground was on the Western side in front of the school canteen and alongside the bike sheds, that brings to mind school dinners! We were told it was good wholesome food not sure about that! As kids we thought it was something we just had to have and like the afters (now called desserts) were even worse sago and tapioca puddings, if that wasn't bad enough, while we were  lining up to go into the canteen the aroma of soggy green cabbage made some of us wish that we did not have to go through the door!! In the warmer months my Mum would give me lunch to take to school, if you took your own lunch you had to sit up the other end of the canteen, (the opposite end to the stage) which was handy for ducking out of the back door, giving us more time to play.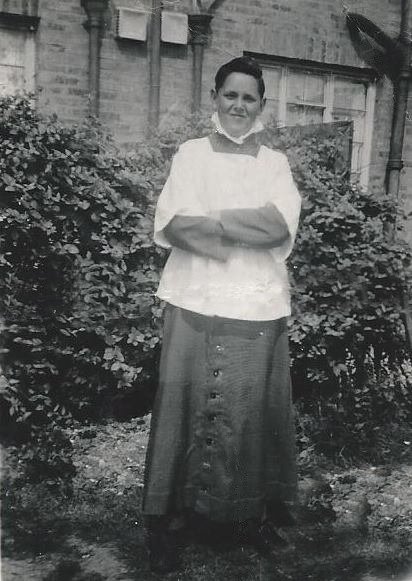 The canteen was also used for morning assembly where all the teachers and kids would meet, the teachers would all be up on the stage, and all us kids would be standing in rows facing them, the head master would say a few words, and then it was up to all of us to try to sing hymns, squeaky sounds from us little kids and deeper sounds from the bigger kids that voices had broken, not a bit like a choir!! Also the canteen was used for a dance lessons, the idea was to try to learn to dance, the music was played on a Grundig record player and the records was the old 78s. Miss Williams was our dance teacher, and tried to teach us exciting dances like the St. Bernard's Waltz and the Valletta. I can say that it didn't do too much for me as I was no twinkle toes not good at dancing.
At that time I was in the church Choir (St Katherine's) and in the boy cubs in the wooden hall that was opposite the church.