Angerstein Family
Moved from Islington c1935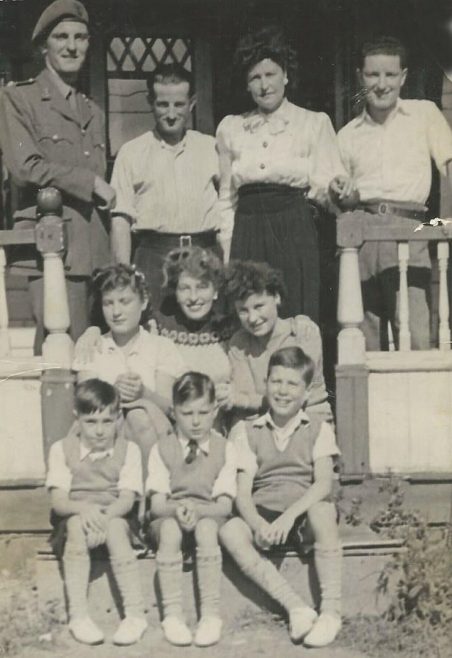 Florence and Albert Angerstein moved to Canvey Island from Islington around 1935.  They had 8 children at this time , Evelyn aka Peggy, Elsie, Arthur, Richard aka Dick, Sylvia, Cyril, Stanley and Peter.
They lived in various street and house on Canvey moving often due to failing to pay rent I believe, moonlight evacuation!! Ivydene in westerland road was the first house they lived in which still stands, some other address are:
Palmeria Westman Road, this property was buit for them with money received from Mr Charles Palmer in approximately 1939. In 1940 they lived at 9 Rainbow Close. In 1941 they lived at parkdrive behind the Rio Cinema.
For the next two years they lived off the Island returning in 1944 to Grangeville Clarendon Road, they lived here until approximately 1950 when they then moved to 19 North Avenue .  In 1954 they lived at 6 Westwood Road.  In 1961 Florence and Albert moved to Homestead 7 Montague Road canvey island with their last days at 44 Brookland Square. At some stage Albert and Florence owned Angersteins butchers at Taylors Corner village shopping parade photo can be seen on this page.
Florence and Albert are my grandparents and I hold most of the family photos as I do genealogy.
Any information regarding this family or any information wanted please do not hesitate to contact me.