Canvey Island -W.W.11 memory
Dangerous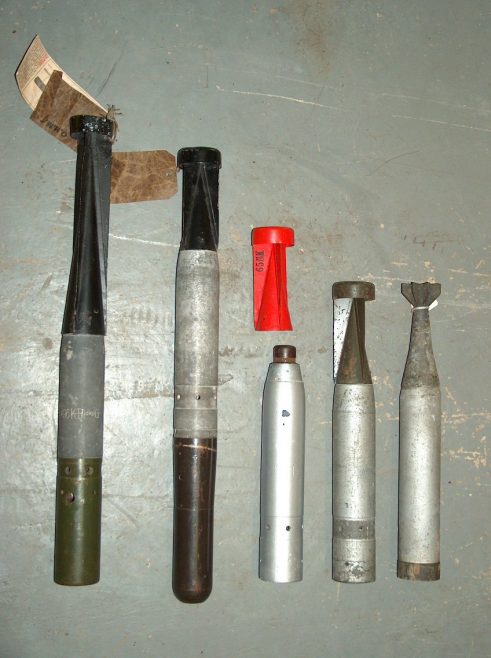 During the London Blitz, the heavily laden German Bombers (Heinkels and Dorniers) would often be carrying Incendiary bombs and Fire bombs and would sometimes fly over Canvey Island on their way to bomb East London and create huge fires in the City. During air raids, the Anti Aircraft guns, situated on the Island, would attempt to hit and destroy or damage the Bombers as they passed right overhead of where I lived on The Parkway.
Any German Bomber, sustaining damage, would sometimes "dump" their bomb loads and turn back towards the French coast. That is why a group of us boys would often find Incendiary bombs and sometimes "sticks" of them, sticking out of the mud at low tide in "Dead Man's Bay" (Thorney Bay).  I shudder now when I think back and remember that we found out how to remove the detonators from unexploded Incendiary bombs.!!!!
The bombs (made of aluminum, I think) were not very big, about 18 inches long and 3 inches in diameter.  A section near the head of the bomb could be unscrewed and the detonator could then be removed. I am struggling with my memory now but I believe these detonators which were small round capsules could be punctured and by pouring a small amount of the "gunpowder" inside and placing the detonator and powder on a piece of paper they would make a pretty good bang as a firecracker on Guy Fawkes Day.!!!
You simply had to light the edge of the paper and run like "heck".