More Canvey Island war time memories:
118 The Parkway
Either we didn't know about them or perhaps there were no regulations as to what age kids could be left to fend for themselves during W.W.11. My sister and I were both under the age of 13 during the war. Due to financial difficulties  with the Army pay system, (my father was overseas with the army) my mother had started working at the shipyard in Benfleet and would leave home before we had to go to school each morning. Our breakfast often consisted of Porridge, or a mixture of powdered egg yolks and dried milk. (from Canada I believe) mixed with water and fried, to produce an awful but tasty "omelette"!!!
We had to wash and get dressed and walk the 2 miles or so to school on Long Road. Sometimes there were air raids and as long as we were more than halfway to school we were to run and get to the air raid shelters there.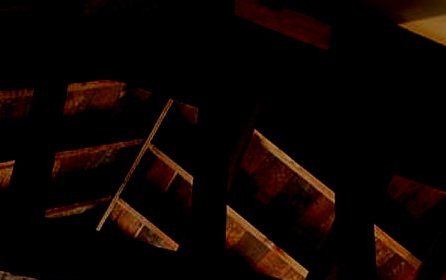 On "truant" days, or holidays our little gang of friends from the Parkway and The Driveway area would mostly meet at our house where there was no adult to worry about!!  We would lark around, jumping on the furniture and doing all kinds of "kid stuff" which often included trying to cook up things to eat. Then we discovered the Loft!! and it soon became a type of gang hide-out. By scrounging some rough boards to place over the ceiling joists we could sit up there and somehow it felt "safe". I remember we managed to poke a hole through the front wall and could look out on the Parkway as well as getting some natural light in our little den.
All of the fun and games had to end well before it was time for our mother to come home from work as my sister and I had to have a good coal fire going in the living room and try to have something ready to eat when she arrived. Kindling for the fire often included pieces of the fence between the houses!!! but that's the way things were in those difficult times.