Preparing to work on Canvey Island
The Year 1949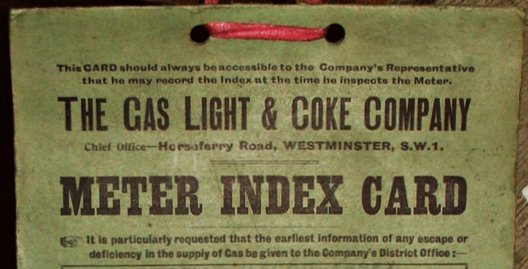 My father had managed to get me enrolled into an apprenticeship with the Gas Light and Coke company, who had an office, and Service Dept.on Furtherwick Rd. Before being transferred to the Canvey office to start my practical training there was an 18 month stretch of workshop and classroom training which was held at the Stratford Gas Works in East London!!!!
I often wonder, how many of todays 15 year olds could handle the following schedule.
Get up at about 5.15 a.m., have breakfast  get washed and dressed and leave home at 118 The Parkway. Walk about a mile to catch the "double decker" at Furtherwick and Long Road. Travel to Benfleet, get off the bus and walk up the hill to the railway station in time to catch the 6.30 a.m. steam train (L.M.S.) to London. I would get off at Barking and switch over to the "Underground". which made stops at  Upminster, Dagenham etc. until it reached West Ham. Here I would climb some stairs to reach a roadway that ran along an above ground Sewer Pipe. It was about a 2 mile walk to the Stratford Gas Works, along the way I walked past rows and rows of bombed out Houses. Remember, it was 4 years since the war had ended and these homes looked as if they were bombed the night before, bath tubs hanging out of front walls etc!!  I would reach the Gas works just in time to start workshop and classroom training at 8.30 a.m.
At 4.30.p.m., the apprentices who lived outside of London were allowed to leave early and the the routine described above was repeated for the journey home . It was often very foggy and the trip would take longer!!
Imagine doing this every weekday for 18 months!!!
Once my training was completed I started working with the great people at the Canvey office of the North Thames Gas Board.
The happy and enjoyable time there more than made up for those first 18 months.