A small contribution to rescue work.
1953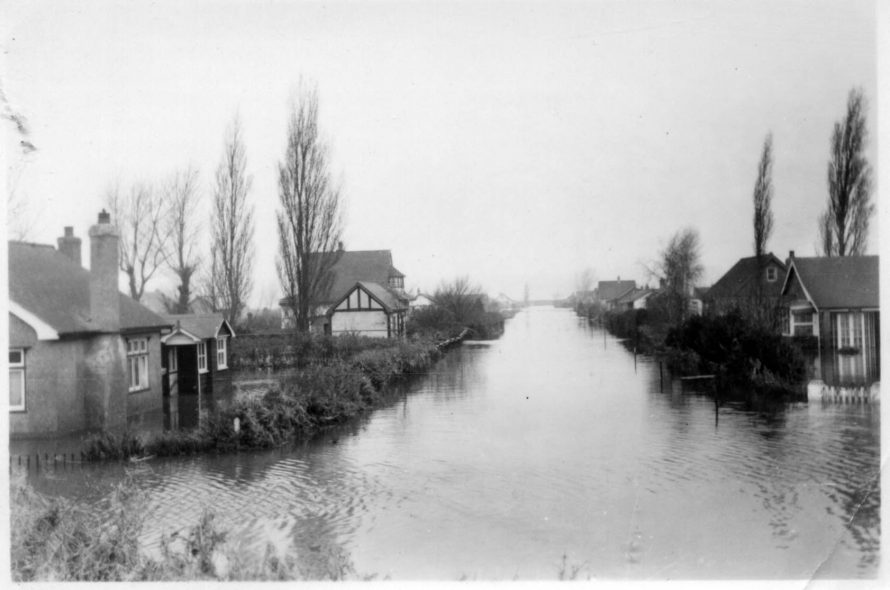 On the morning of the flood my wife returned from an early morning service at St Peters Thundersley where we lived to say that the Rector had informed the congregation of the flood and put out a request for blankets and clothing to be delivered to the School in Dark Lane, which had been opened as a refuge center.
At the time I was employed by G Prout and Sons, Boat Builders at Small Gains, Canvey. On hearing the news I managed to hitch a lift on one of the buses returning to Canvey which had just bought survivors to the School. On arriving at the factory was met by a work mate Trevor Bloxham.The factory had already been broken into and a number of boats taken for rescue work.
Trevor and I spent the rest of the day in one of the boats rescueing families including I remember a large dog. The factory had about eighteen inches of water and it took a few weeks to dry out and have all electricity machinery checked before we were able to start boat building again.