Edward Manly and Mrs Goldman
From John Manly's Memoirs
Whilst reading through John Manly's delightful memoirs I have come across two memories of the family's next door neighbour Mrs Goldman. I bet they make you smile too.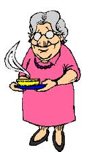 Living next door was an old Jewish lady, she was a lovely person and always very kind to Fay and I. Her name was Mrs Goldman, she owned two bungalows and two sheds, all built by Dad. She made a living letting them out to summer visitors. She would spend the summer in the smallest shed measuring about 10ft by 10ft. One day Mrs Goldman asked Dad to give her an estimate to repaint her bungalow. Dad worked out a price and then told me to take it round to the old lady, knowing that there was always sweets on offer when visiting Mrs Goldman, I was quite pleased to do this errand. It was not long before she was at the fence calling "Midder Manleee", Dad went out to see her and came back with a bright red face and a broad grin, "What do you think she said to me?" said Dad still blushing, she had handed the estimate back and said. "Midder Manleee vil you go to bed early mit your vife and vee vil look at thee price again in the morning"! Then grinning from ear to ear, showing her toothless gums, toddled off back to her little shed.
The second mention of Mrs Goldman was the following-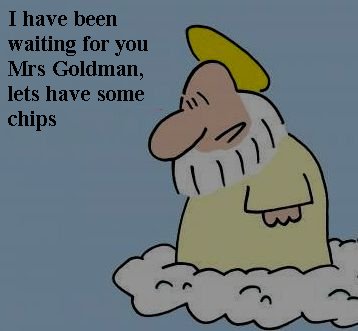 Sometimes when dad was working on the house we would hear a little voice say "Midder Manleeey, would you like some cheeps", and out the back fence would stand Mrs Goldman, her old face beaming and in her hands a big plate of chips. No one in the world could cook chips like Mrs Goldman, we all loved them. When she went to Heaven, and I'm sure that she did, if the Lord was anything like my dad, the first thing he would have said to her would have been "I have been waiting for you Mrs Goldman, let's have some chips"!