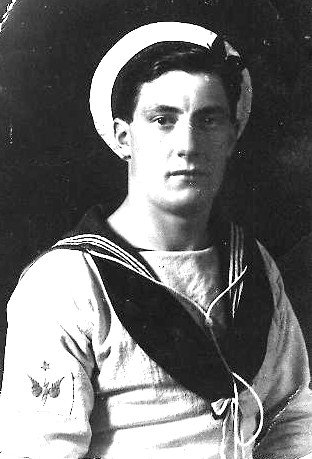 Leonard Victor Burgess was born in East Ham in 1897 to Edward and Hannah Burgess. Edward was the Manager of the London Indian Rubber Works.
He was a leading telegraphist and was transferred to the army for the duration of World War I. He fought at The Somme, Mons, Ypres, etc and suffered effects of gas poisoning.
He met his wife Marjorie Gregory on the dance floor where he was apparently very proficient. Marjorie was not too keen when he popped the question, what with the reputation of sailors, but family pressure and the fact he left the Navy persuaded her to say yes. The couple were married at the Southend Register Office on July, 11th 1925. Their first daughter, Pamela was born on Canvey (according to her immediate family but no Christening is recorded at St Katherine's) in 1927. Soon afterwards the family moved to London where their second child was born. Their third daughter Rosemary was born in Becontree in 1931 but she died a few days later.
Marjorie's father, Horatio Gregory bought up cheap land and got his son-in-law building bungalows for him. He rented them out to Len and Marjorie until sold and his signature is on their 1935 rent book.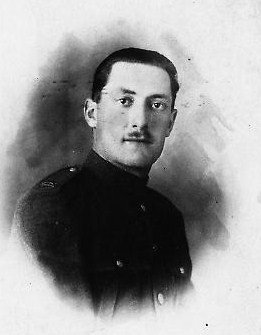 In the 1929 Register the family were living at 'Petitte Caernleon', Yamburg Avenue, Canvey Island with Leonards occupation described as Carpenter and Joiner.
In 1934 Leonard was residing and running a building and contractor business from Canvey Lodge in Station Road. It was in that year he was first taken to court re bankruptcy. This was still ongoing in 1945. According to the London Gazette.
A quote from the book 'Marjie, The story of an Edwardian child':
Just before WWII he and Marjorie ran a wet and fried fish shop opposite Hooten's Stores, near Petley's Corner, until the army needed all available fish supplies for their troops.
Mushrooms, horseradish and other herbs grew locally and Leon had been a popular cook in the Navy, apart from one night when another sailor had washed his socks in a large saucepan and Leon failed to notice them before throwing in the ingredients for soup. He wasn't too popular that night!
Despite being almost self-sufficient, Leon and Marjorie were sent off to Chelmsford where they were allocated a council house in Marconi Road, one of the most dangerous roads in the country, and sent to work in the local factories.
Leon had fought in the trenches in France and Belgium in the First World War and wanted to sign up and fight in the Second, but was put on Fire Watch Duty instead because by then he was considered too old.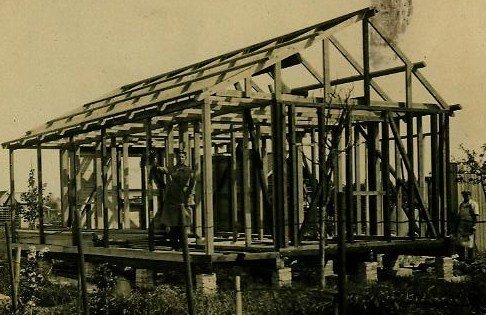 It was in Chelmsford that their youngest daughter, Yvonne was born in 1944. The family returned to Canvey after the war, mainly due to Leonard's health.  They bought land in Taranto Road where Leonard built their bungalow. He died in 1948 when the family were living in their unfinished bungalow.
A quote from the book 'Marjie, The story of an Edwardian child':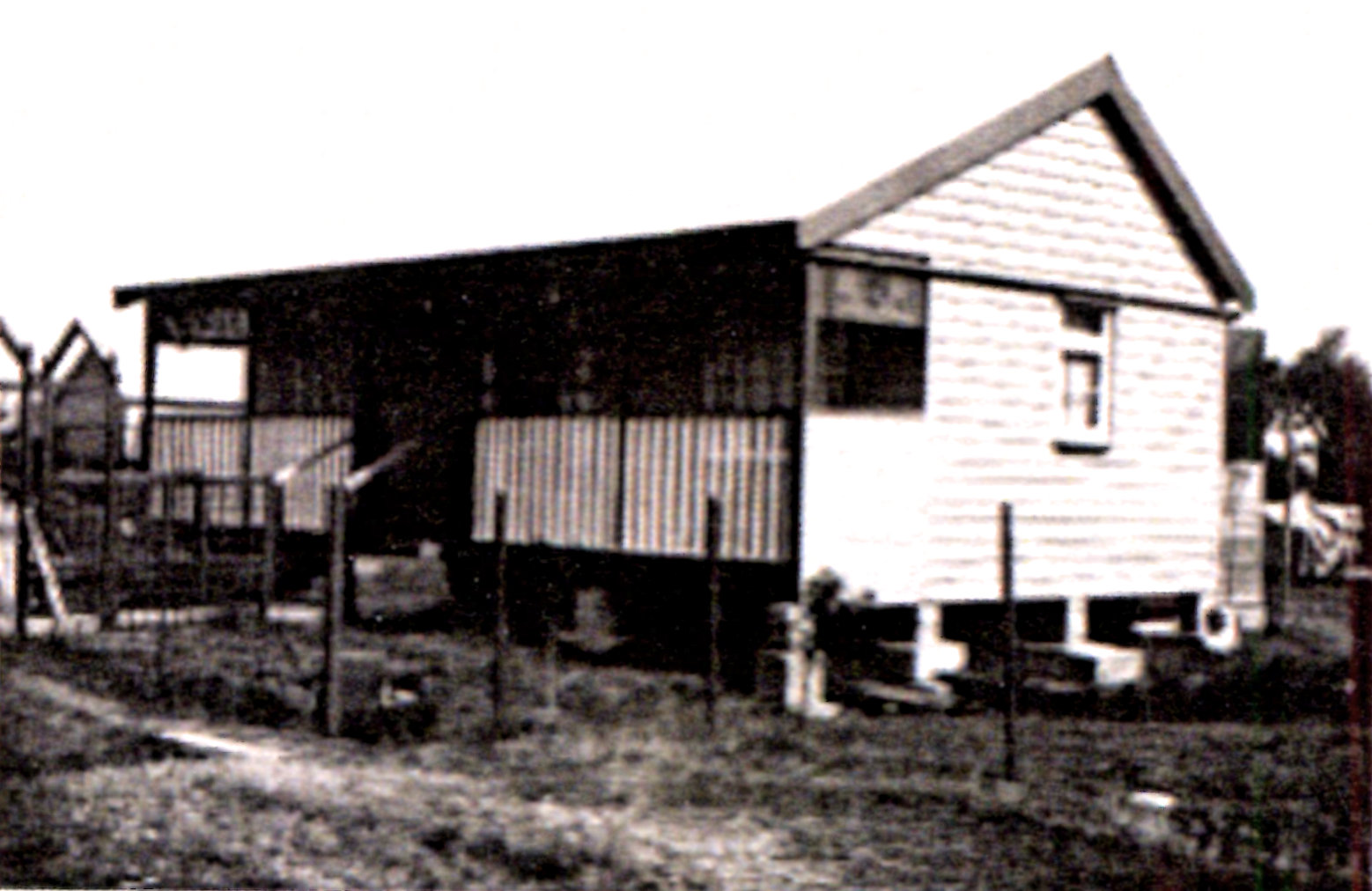 In October 1948, following his death Marjorie had to pay a local builder, Ernie Whines, to complete the final bedroom and bathroom, and then sell the bungalow to a Mr & Mrs Silverton to clear her husband's debts. She had no insurance pay out and no Widows Pension as he had been unable to work for almost two years and his contributions had lapsed.
Photos and information provided by his daughter Yvonne.