Canvey Lads I knew
Late 50s & Early 60s
Some of the lads I knew, Rod Bishop, Chas Hall, superb jazz pianist and owner of a SS Jaguar which broke down fairly regularly when the flywheel worked loose, I always carried a large adjustable spanner to tighten it up.
Benny Rushforth, I used to drive his Dormorbile to take the rock band Red Diamond and their equipment to gigs, I was the Chauffer because I didn't drink, they played at the Casino most Saturdays, another popular venue was the Salvation Army Hall at Hadleigh which always ended in a free for all often with the bands instruments being damaged, Les Woods always picked up a chair to protect his drum kit.
At  time I had a Ford V8  Pilot, the fights always spilled out into the car park I always stood in front of my car with a baseball bat (of course not allowed) my car was never damaged. Canvey boys always had trouble with Hadleigh and Leigh boys, when I changed my car to a Mk 7 Jaguar I used Benny's Dormobile to take the band.
Allan Whitley the ladies man always having parties at his large house. Mick Dowden he had a very nice Wolseley, Brian Marsom, always playing practical jokes on us until Chas and I pushed his soft top Sunbeam Alpine into the Labworth field lifted the back up and put it on bricks and took the wheels off. then emptied two dustbins inside.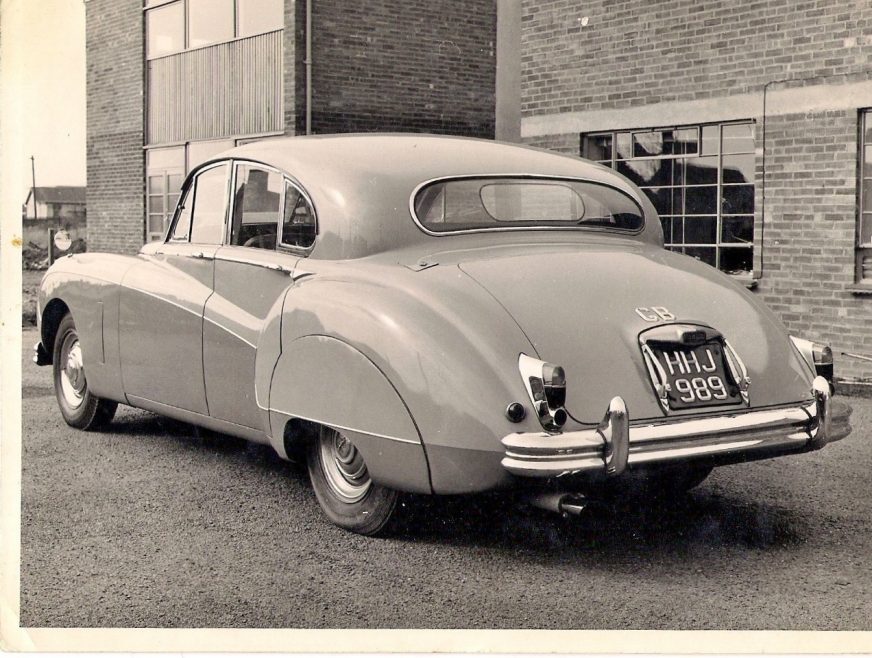 Cris Harris the happy drunk who later became a professional wrestler, all the members of the Red Diamonds, Dave (Gilly) Rodman the band rehearsed at his house once a week.
Tony Buckmaster, Roy Hepworth & Brian Gale OK on their own, different story when together and had a drink.
We spent a lot evenings in the Commodore Café, top of Seaview Road, where I first met my wife. Something which stands out is of all those lads I knew then and still in contact with are still married to their original partners…
Does anyone remember the tall slim PC on his bike, he was always stopping me for some unknown reason, walking round the car twice looking for something wrong with note book in hand, when I changed my Ford V8 Pilot for a Mk & Jaguar he stopped me on the sea front the conversation went like this; 'Is this your car Son' reply, First of all I'm not your Son, no its not my car, 'What are you doing driving it  then' reply, I'm allowed to drive it, 'Who does it belong to then'  reply, a finance company I might own the hub caps, he jumped on his bike in a temper and fell off, of course I didn't laugh? I got fed up with being stopped so I went to the police station with all my documents,
I knew the Sergeant, cannot remember his name he was a decent bloke, and complained about the PC on the bike, never got stopped again.
I still see some of the lads, Rod lives just up the road, Chas & Jackie came to visit us last year, the first time I had not seen them for over 30 years  they haven't changed much.
I see Brian Gale occasionally. And I know Benny moved to Australia.
I often wonder how many of us are left, I was the oldest as I had already served Queen & Country.
We had some really great times together, not to mention the Girls.