Merrylegs
A Billy Wells' pony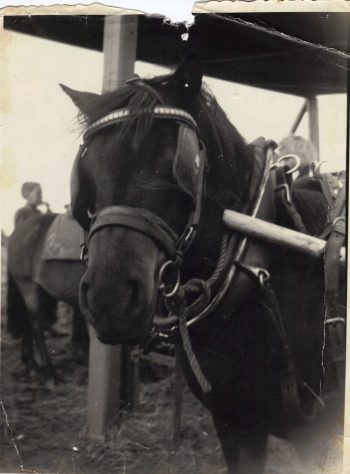 When I worked for Billy Wells with his ponies down the seafront in 1959/62 my first job was to look after Merrylegs. She was a Shetland pony and she pulled a small cart which could seat about six children …each one paying sixpence.
At first I was disappointed at not having a bigger horse to ride but Merrylegs and me soon became great friends.  I remember that once in the field a boy called Snidge was having a go at me.  I said, "Get him Merrylegs" and to my amazement she attacked him and he broke his arm when he fell over!.
I've found another photo. It shows Tony Frost riding Whitman. Whitman was always the star and to encourage more punters when customers were slack he or Gordon would give a display riding Whitman around the track. The Casino is in the background. The shelter is where we would rest from the rain or sun. The big cart next to the shelter was used to bring our bicycles, water and chaff for the ponies.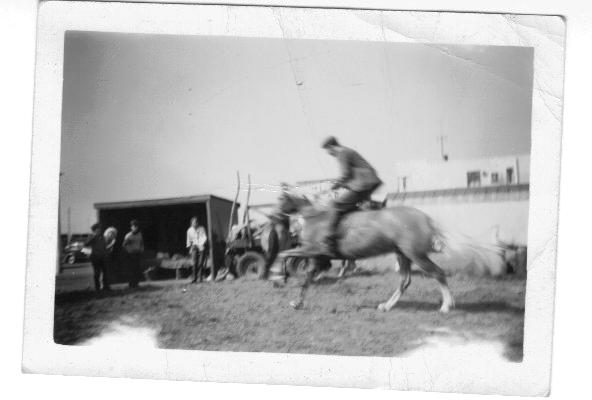 I think the blonde girl is Heather, Gordon's sister.
I saw a photo of the Casino in the floods on one of the sites. If you find it you can clearly see the oval shape of the track, the ponies made, under the water!