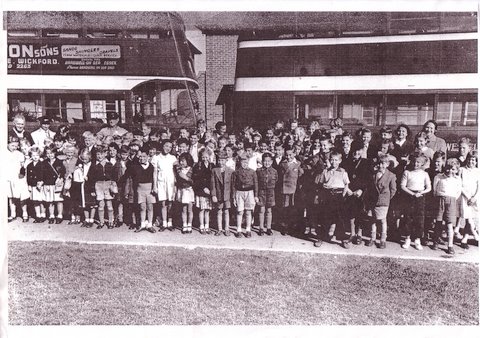 Another photo for you, it's a bus outing for the the kids from North Ave.
Here's a few faces I reconised:
Joey Horseman, Bill Longhurst, Dave Smith, M Clarke, Alan Boyce, M Boyce ? Goodkind.
John.
If you can add any information about this photograph or add any names please add a message below.