Patsy Bunn
Canvey's "clothing magnate"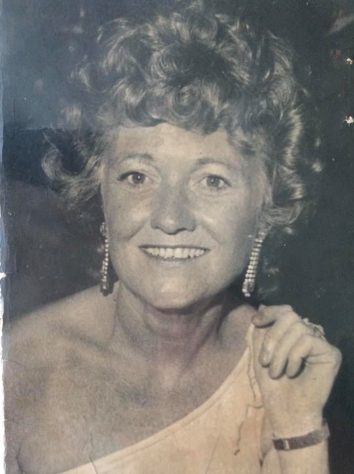 Patricia Bunn known as Patsy and family moved to Central Ave, Canvey in 1974/5 and her daughters attended Cornelius Vermuyden School and they later lived in Lottem Road.
Her daughter Debbie, told the Echo "Life has taken her from Ireland at the beginning to India, Derby, Southend, Suffolk, Hertfordshire and Corringham, so she's had a full and interesting life."
In 1975 Charlie Parker, Pat's partner opened the handbag shop, Leathercraft in the High Street, it grew from his success doing the markets. Joan Rumens (wife of Fred Rumens who also worked for Charlie in his Bow Rd, East London car accessories shop) managed Leathercraft.
In 1976 Pat Bunn, opened Charlie's Fashions, at 39 High Street, now demolished. The shop was originally owned by Tower it was their pram shop as you can see from the photo in the gallery below. Peggy ran the shop and many of Pat's daughter's school friends worked there on Saturdays.
When Pat opened the shop at 132 Furtherwick Road (now Pizza 38) in 1978, it was managed by Gladys (who later moved to Florida USA), the High St shop became Charlie's Children's Fashions.
In the 80's (1984?) Pat and her daughter Sue (now Sue Brown) both had units in the 78 Precinct, Furtherwick Rd.
Patsy died in 2016 following a long battle with dementia.
Many thanks to her daughters for allowing us to publish Patsy's story.