Ron. Why Canvey Why me
Incredible Life Change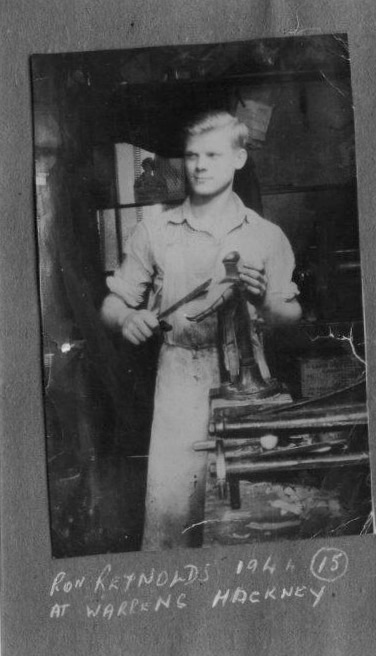 For a long time working in London, I was continually looking for a job in the shoe trade that would supply me with living space, I had a girl friend but no way could I even think about marriage, neither of us had money to spare. Both of us owing to independent expenses at home were helping our families to stay in rented places so neither of us had any savings.
I worked in Lilly and Skinners wholesale and retail outlet in Kings Cross area, they were a massive firm, not only had their own branches but also ran other company's shops. I was offered an assistant managers job in Poplar. One of my first customers an elderly lady, wanted two pairs of shoes, of which we had neither, I was on commission so offered to order them, "Oh no they never come, they have offered me that previously but let me down", wanting the sale, I said I would have them in two days time. There was a sound of distrust in her voice as to me being able to get them. So I rang the warehouse yes they had them in stock. The customer was then happy I took the order.
The following day was half day closing allowed me to cycle to the warehouse pick the shoes up and back in the shop before the weekend. What has all this to do with Canvey Island a place at the time I knew nothing about, it could have been an Island anywhere.
When I collected the shoes from head office a supervisor called me saying, one of their customers would like to talk to me during that month that is if they  ever saw me. I was given his name and address. It was Rupert Ives Shoe retailer and repairer of Furtherwick Rd. I phoned, the outcome was, an appointment was made to meet. As I had a girlfriend I requested that she accompanied me, this was agreed to and he willingly covered all expenses.
The following day I asked my girl, Beatrice, if she would come with me? What for? Have a free day by the sea. Do I have to do anything?. No just sit and listen, as I will, not having any idea as to what the proposition was going to be.
The offer made, in brief, shop manager, full control after a suitable time. Including repair shop and repairer, free footwear for self, eventually stretched to all the family, a full time position for Beatrice in another shop (Quenby chemist) when flat over shop available, free of cost to include all services. It was also fully furnished. And the furniture was ours to keep if needed. Until available all lodgings would be paid for and if Beatrice wished to visit me hers would be paid as well.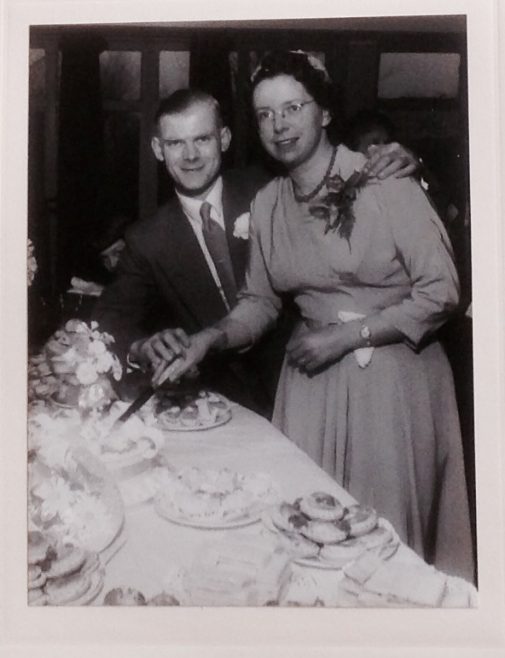 On the journey home I decided yes how could I refuse. I had been asked by Mr Ives when could I start work there if I accepted the job. Three weeks time. The reason was another incredible coincidence, I had handed in my notice giving the company 3 weeks to find a manager to replace me. I only owned my clothing a cycle and tandem so moving was no problem .
Following day after phoning Mr Ives accepting the position to start in three weeks time, I met Beatrice. What about it? What? Coming to Canvey with me. When? Now in three weeks I've taken the job. Well now I might come down and visit you. "We can get married in a few months"  I want to see around first. Several weekend visits were made and the island made a good impression on Beatrice.
I then said what about it. The answer was what? The only reply I could make was Get Married. Oh OK. When. It was arranged for 26th November 1955 at St Kathrines Church.  The reception was held in Mrs Manthorpes.
This is where we were both to live until the flat was available.