Sid Alterman
Alterman's Arcade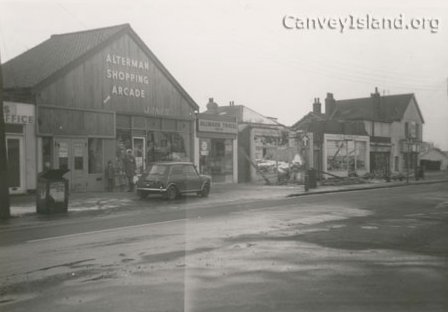 Canvey Islanders will all be familiar with the Knightswick Centre site by the High Street in the centre of the town.
Back in the early seventies Alterman's Arcade was still there on this site. This was a collection of retail shops in an arcade. It had a sort of Edwardian charm about it, but was rather run-down. It was owned by a local character named Sid Alterman. He was a small jewish man, who was very well known to everyone. He managed his investment, and rushed around as if he was very busy. He had an acute sense of humour, and was good fun.
After his death the arcade was inherited by Sid's daughters, and later sold it. One of his daughters, Jo, now lives between Turkey and Leigh-on-Sea. His grandson, Jarrod, is a cockle fisherman, who works on a cockler out of Leigh-on-Sea.