Large Bi-plane stranded near Furtherwick Farm
From George Chambers Collection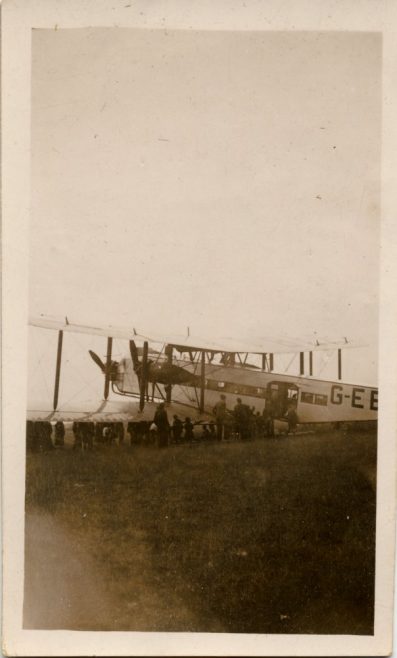 This is another old Canvey photo contributed to the Archive by George Chambers.
When George, at approx 12 years old, returned from his annual 2 weeks holiday in Ilford he was surprised to see this large bi-plane parked in the fields opposite Furtherwick Farm (probably where King George's playing fields are today). George says it was there a couple of days, probabably awaiting parts, and he remembers it taking off in a northerly direction, just skimming the Canvey Supply clock-tower. He says it was certainly a lot bigger than the usual planes used for the joy-flights!
On another occasion he remembered standing at the back-door of his Grandfather's house 'Maisonwyck' and seeing one of the joy-flight planes have a 'prang' ending nose-down in the fields behind (just about where the end of the Parkway/Driveway is now). By the afternoon they'd staightened it out and it was up doing joy-rides again!