Our dad was born in Wood Green, London on 9th June 1918 to Henry & Louisa Blackwell. The siblings were; Maud, Lillian, Emily, Henry (Sonny), George (dad), Winnie and Joan.
Mum was born in Paddington, London on the 5th May 1921 to Rose and Wilfred Senior. The siblings were; Wilfred (Fred), Eileen (Sis), Amelia (Mum), George, Arthur, June and Margaret.
Dads first job was working in a shop called Sharman's, which was located at Lakeside corner (the shop is still there opposite Barclays Bank), as a sales assistant and odd job boy. The shop sold paint and paraffin etc.  Dad was working at the shop when he first started courting mum who then was known as Miss Amelia Rose Senior. Together they joined the local Labour Party in 1937 and this was to play an important part of their political lives later in life.
Whilst working at the shop dad became interested in the local retained fire brigade and joined the station in June 1938 when the fire station was located at Furtherwick Road where the Marine garage now stands today.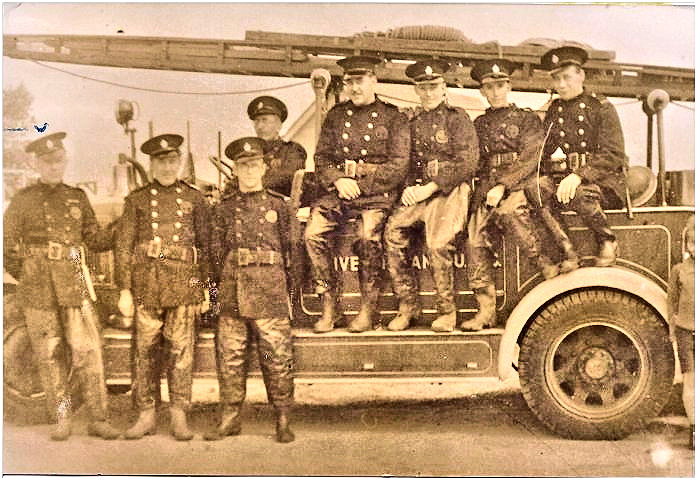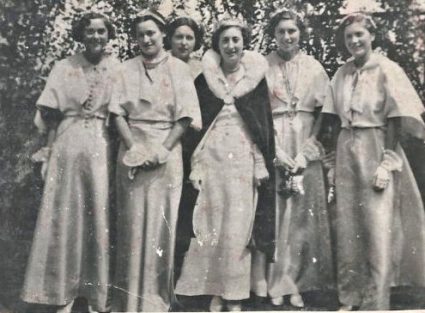 When mum left school she started work for Mr & Mrs Neale as a private nursery nurse at their private house. Even at this young age her desire to work with children was becoming apparent.
In mid 1936 mum was a member of the local dancing troop called the Zoe Hammet Dance School and danced alongside Queenie Gray (nee Harris) (Queenie later become the founder of the Georgette Juveniles). Mum also took an active part in the Canvey Carnival and in 1937 was a maid of honour to the carnival queen.
Henry and Lillian Blackwell (Dad's Mum and Dad):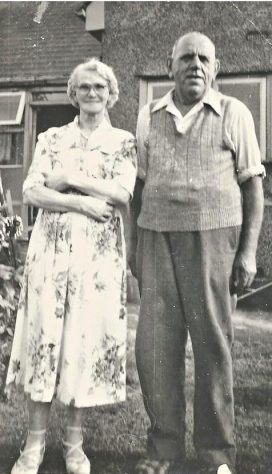 The Blackwell siblings in 1934:
The bungalow at No 9 Woodville Road where Dad grew up from 1933 and how it is now in 2017:  The bungalow was owned by the church and at some time later was used as a Manse for the Baptist Church Minister.
Mum and dad were married on 22nd February 1938 and moved to a flat at the rear of Chambers Stores which is now the Auto shop on the corner of Chamberlain Avenue and this is where Sylvia was born. In 1941 they moved to Clarendon Road which is off Mornington Road. Mum was expecting another baby and when she felt her baby was ready to be born she walked about 2 miles to our grandmother's house at No 8 Marine Approach stopping off to tell the midwife Nurse Morgan on the way. A few hours later Barry was born.
They were living in Clarendon Road when war was declared and dad was called up into the Kings Royal Riffles Regiment in the army.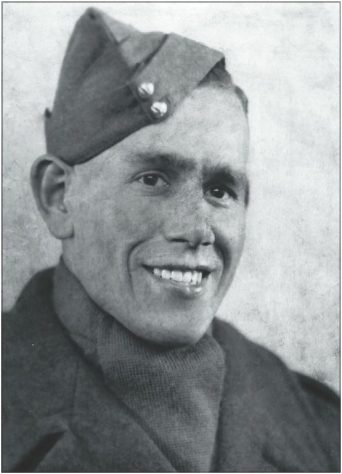 The army soon recognised dad's skills as a fireman and he was transferred into the Auxiliary Fire Service and posted to protect buildings in Scotland.  Due to the demand for army personnel to be involved with the "D" Day landings dad was sent with his regiment to France.  However, he received serious injuries whilst being transported to the beach in Normandy and was returned home on a small fishing boat from Leigh on Sea to Southend Hospital. To dad, Canvey Island was so near and yet it was so far as he was not permitted to return home, but was sent directly to London to rejoin the Auxiliary Fire Brigade. His service in the fire brigade included fighting fires in the London docks throughout the blitz and at one stage he joined a convoy to Coventry to fight fires there after some severe bombing raids hit the industrial areas. Back in London he was fighting a fire at a huge margarine factory when a young officer sounded the evacuation whistle and all the personnel were withdrawn from the danger area. As the last man left, the walls of the building collapsed and the appliances were buried.  There is no doubt that this young officer saved dads and all his colleagues lives and we will always be indebted to him. In 1945 after the 2nd World War dad was demobbed and returned to family life back on Canvey.  Immediately on his return to the Island dad rejoined the retained fire brigade.