Mum & Dads Golden Wedding Anniversary in 1988
Mum renamed the playgroup the Amelia Blackwell Preschool and this was to run for over 34 years from when it was first started in 1966 until her retirement in 2000 and became the longest serving Preschool in the County.
After 60 years of married life mum and dad celebrated their Diamond Wedding Anniversary on the 22nd February 1998.  We had lunch at the Oysterfleet Hotel and then a small party with family and friends at Steve's house.
Mum & Dads Diamond Anniversary 22nd February 1998
After some years the pre-school was relocated to the Council owned Hall in Dovervelt Road.  Mum worked in the school for over 34 years until she retired when she was 79 years of age.
The school was passed on (at no cost) to the present owner and the building was re-built and the school renamed Little Tewkes and it is still in Dovervelt Road today.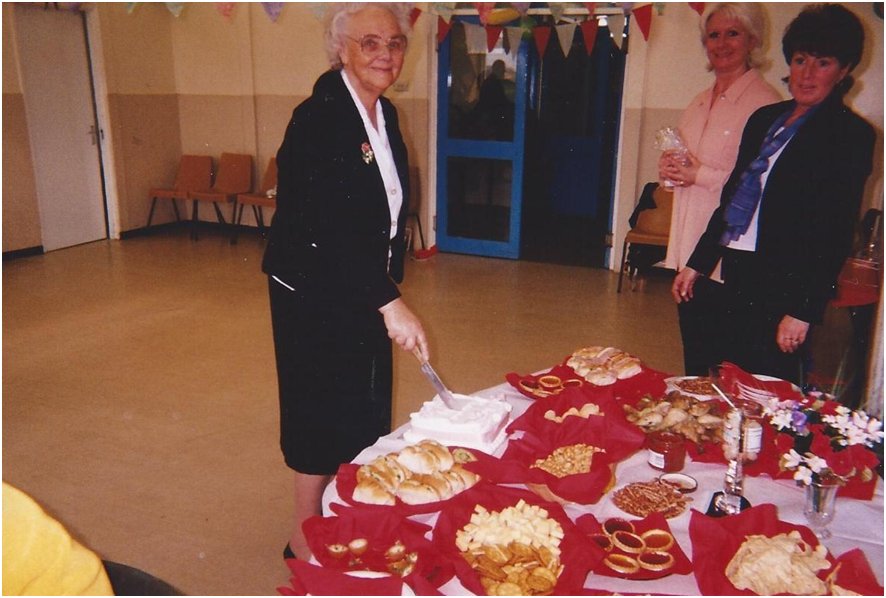 Sadly dad passed away on 25th September 2001 at the age of 83 years after suffering from Lung Cancer.  We could not have wished for a better father, he was so caring and just so full of love for his family.  Dad was so understanding and he always listened and was forever encouraging us in all that we tried to achieve.  We all miss him so much !!!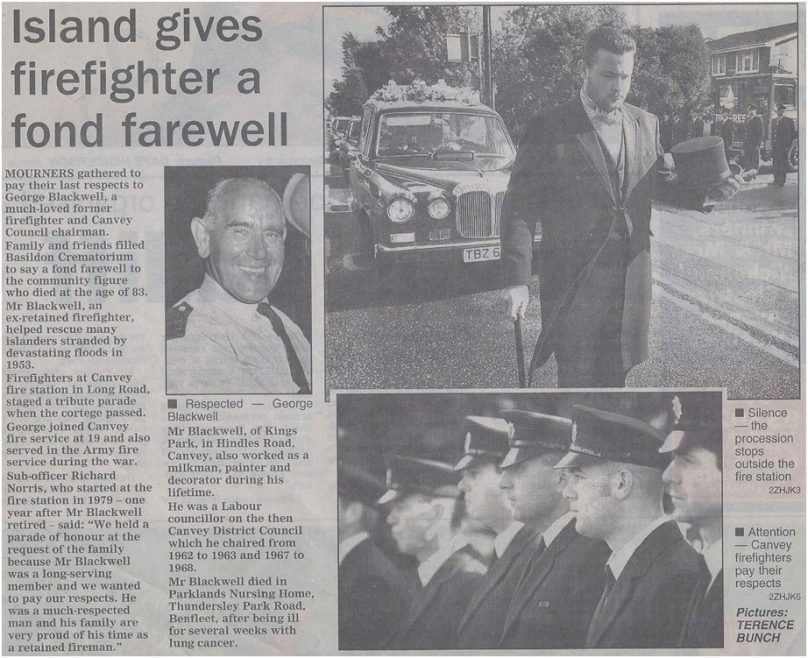 Mum passed away on the 12th October 2005 at the age of 84 years.  Mum was also so caring and so full of love for our family.  There was nothing she would not do for any one of us and often went without herself to provide for us.  However, mum finally admitted that she could not live without dad and in the end she just gave up.