Councillor George Blackwell:
Dad first became a councillor in 1955 as a Labour Councillor for the East Ward on Canvey.  He held this seat for many years.  He was an active member of the Housing Committee and was always snowed under with enquiries from local people who needed a council home.
Dad did serve on every committee and took his duties very seriously.
Among one of the most memorable occasions, was the opening of the Dutch Cottage Museum by W F Van Eekelen from the Dutch Embassy on 2nd June 1962.
Another very enjoyable occasion was when Mum and Dad were invited to the Queens Garden Party on 24th July 1962.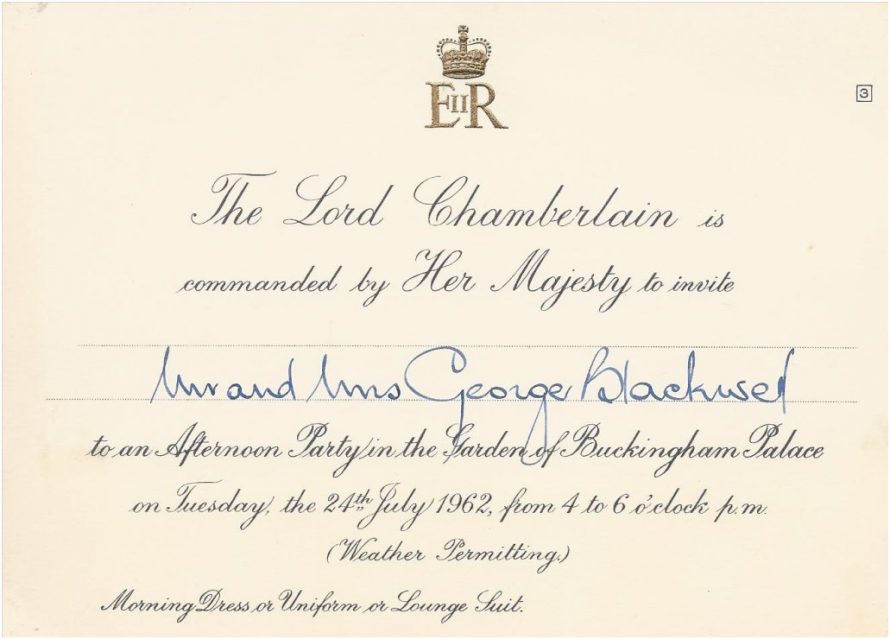 Dad was also Chairman of the Council at the pile driving ceremony of the new sewage works in Thames Road in 1962.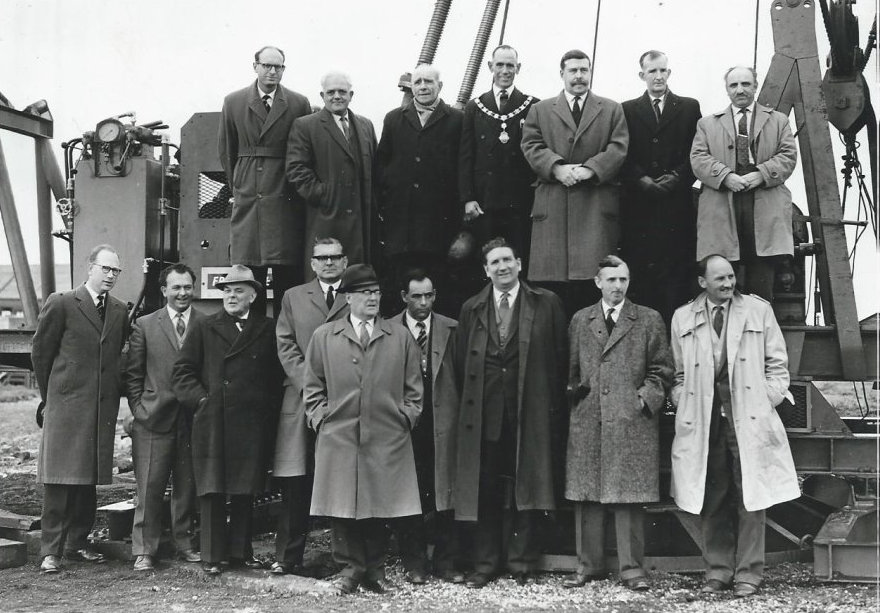 When dad was Chairman of the Council he had the official chain of office.  Mum had been with dad to many other official council functions off the Island and had noticed all the other 1st ladies had a chain of office, however, when she made a request to be provided with a chain and was refused she made her own, which consisted of a toilet chain and bath plug.  This did not go down well and before long the council agreed to provide the first lady with an official chain and that is why mums name was the first to appear on the official emblem.
The end of dad's chairmanship culminated in his Annual Dinner in March 1963
Dad was very active between 1963 and 1967 when he for the second time became the Chairman of the Canvey Island Urban District Council.
It seemed quite fitting that dad was chairman of the council in 1962 at the pile driving for the new sewage works and then again at the official opening of the sewage works on the 6th June 1967.
Dad was also chairman when the council supported many new memorial benches located all over the Island.
Dad was very popular with local people and many clubs and organisations invited him to present shields and trophies etc. at their various events.
There were official functions that dad attended and one of the memorable functions was when dad hosted Mikhail Gorbachev from Russia and showed him around the Island and the new sewage works.  Mikhail Gorbachev presented Dad with a commemorative medal.
Dad was an active supporter of the Paddocks Development and worked hard alongside his fellow Councillors to achieve the wonderful community hall that we have today.
Our family are all so proud of our parents and their achievements on Canvey Island.