Thom Johnson has lent us the paperwork for his property on Canvey Island. These are just a couple of them.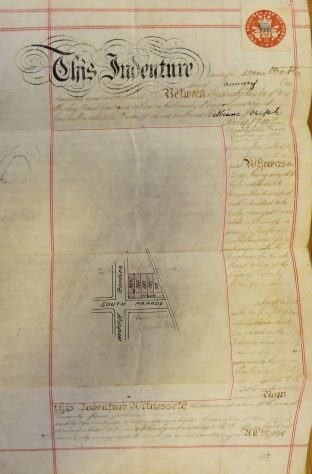 This one to the right is the conveyance dated 1903 between Frederick Hester and William Joseph Perry (who I was told was connected to Perry's motors Southend). I am afraid it is not terribly clear but if you click on it you can see an enlargement.
According to the 1911 census William Joseph Perry was living with his family in Plaistow and he was 55years old occupation Butcher.
The picture below shows their signatures on the same document.
The photo at the bottom shows the conveyances up until 1947.
You can read more about Dalwinney and the family here.