This picture may hold the key to a camping picture we found a while ago dated 1912.
'25th July 1912: Group of girls and boys from the Islington workhouse at camp on Canvey island on the River Thames, London. Boys and girls, in their pinafores, are doing the washing up.'
Which can be seen here. We have also found out more about the camp before it moved here. Read about the camp in 1908 here.
We can now name the Campsite…….. Behind the Vicarage in the Village.
The following picture was also taken on the same site as you can see these tents are near the house (Vicarage) in the main picture.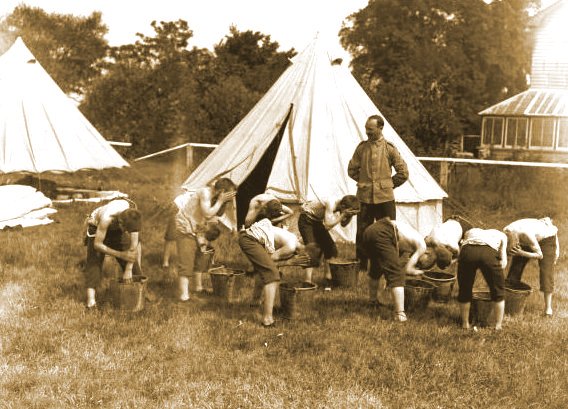 This sketch is of the vicarage showing the front of the building and we are looking up Haven Road. The conservatory is clearly shown matching the house in both the pictures above.