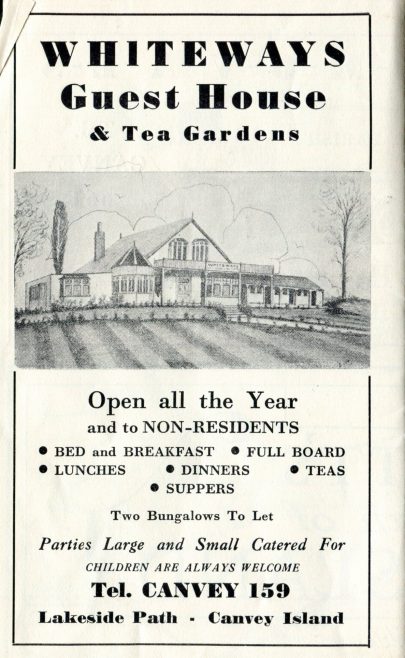 Thanks to Robin we were able to identify the postcard below as Whiteways.
If there was any doubt then this advert would soon dispel that doubt. You can definitely see it is the same building and with less greenery you can see the building better.
This advert comes from the Barnett Street Plan but does not give a date. I suspect it is late 40s early 50s. The map is definitely pre flood.