This photo of the Star Tea rooms and bungalows was taken in the vicinity of the seawall by May Avenue. To the right is an advertising board for the Pavilion. To the left of the Star Tea Rooms is a building I recognise from one I published a few days ago.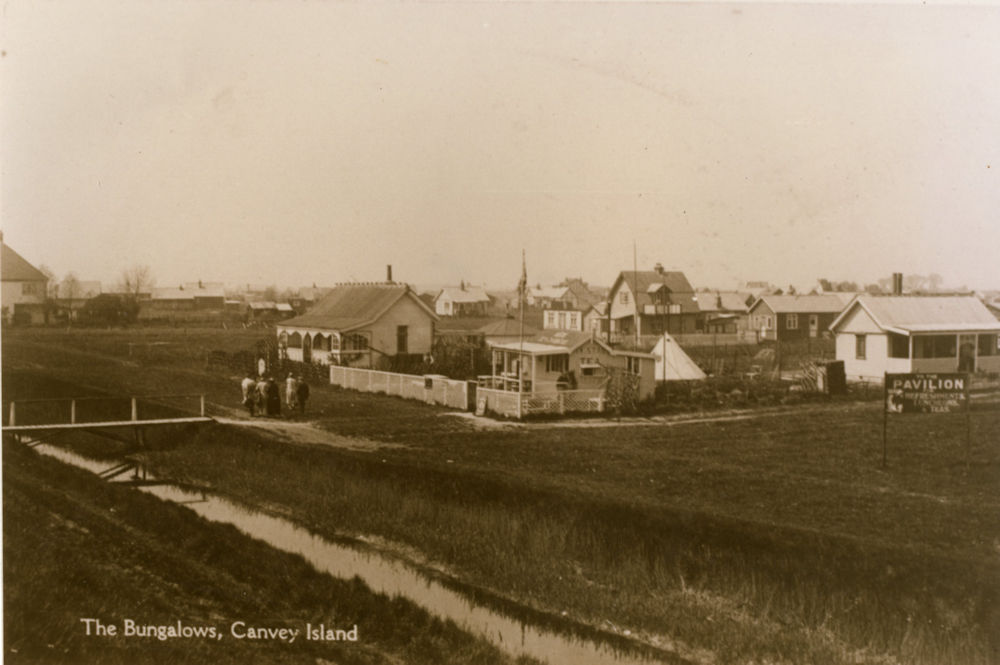 See the unusual roof, chimney with the round house behind in the enlargement, then look at the bottom picture.


Definitely the same building but taken at an earlier date.