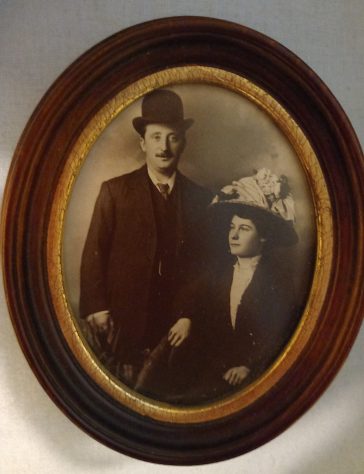 John Taylor Walker and his wife Lillian Rosina Clark on their wedding day in 1907.
The couple who came to Canvey c1926 ran Walkers Stores at Denham Road.
the couple can be seen living at 'Perrymead' in Denham Road in the 1939 Register.
John died on 2nd January 1953 just a month before the floods. He was one of the last to be buried at St Katherine churchyard for sometime.