Canvey Children outside St Katherine's
c1952/3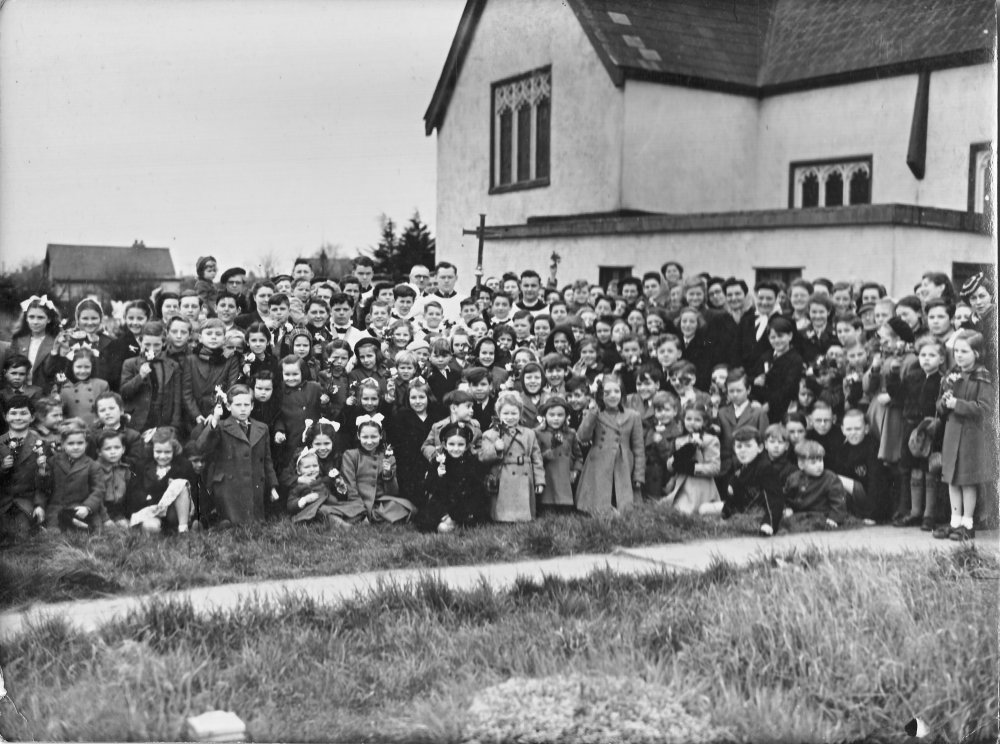 This great picture was donated by George Smith who I met up with today on his visit to Canvey. George was born on Canvey in 1947 but moved away over 40 years ago. George is in the picture, fifth from the left in the front row, you can just see his face as he peeps between the girl and boy.  He is not sure how old he was or quite when it was taken, the children are all holding flowers what was the occasion?
He thinks it was taken around 1952/3.
Can anyone tell us the date? Are you in the picture? Please comment below.
Thanks George for showing us this great picture.