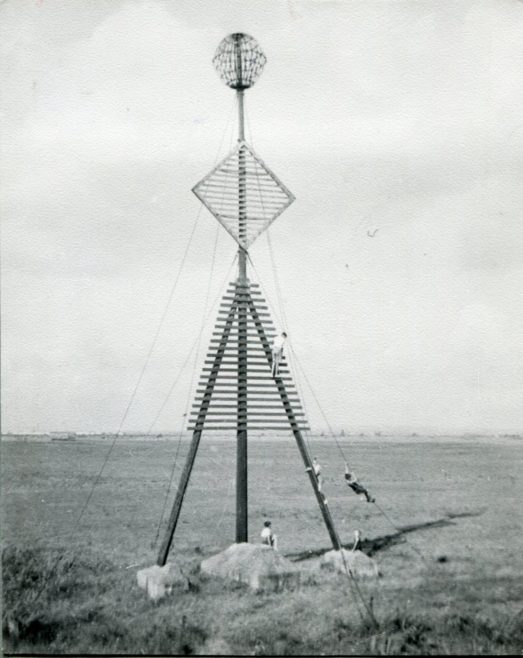 These are some rare pictures of the Old Lady of Canvey a navigation beacon that used to stand near the seawall at Thorney Bay.
The picture on the right was featured in Norman Chisman's slide collection but the one below has not been seen before and what a great picture it is.
Not only can you see the beacon in situ but look in the distance on the right.
I have magnified it for you if you look at the picture at the bottom. Scar House Farm and the Kynoch Hotel and is that the Coryton plant in the distance?