The Funeral for Mr Canvey
District News date unknown
Newspaper clipping from the District News of Albert Jones funeral details. No year is noted on the clipping but it is thought to be 1994.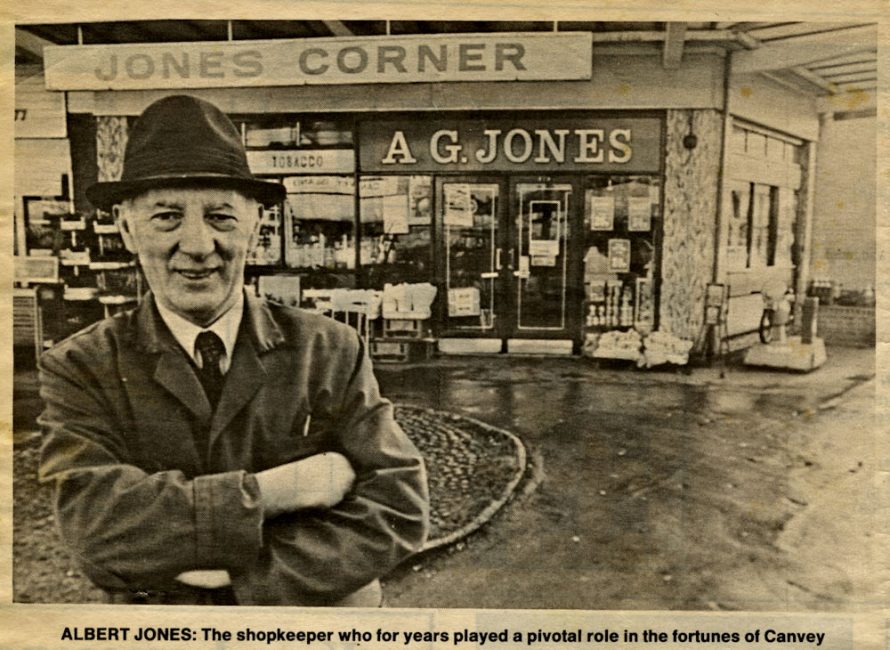 Tributes have poured in since the news spread of the death of Canvey's Albert Jones, aged 79.
Mr Jones, who leaves his wife, Vera, 67, is pictured outside the shop his father opened in 1928, and which he developed into a flourishing business at Jones' Corner, Canvey. Canvey County Councillor Ray Howard said: "He's someone I have known all my life. I particularly remember him for the confidence he gave when Canvey was flooded in 1953.
"He was extremely kind, generous and helpful to the people in the floods, and made sure that they had their provisions at a time of woe. He was highly regarded and highly respected. I believe Canvey has lost a great friend."
Mr Jones' funeral service will be held at St Nicholas' Church, Long Road, Canvey, on Thursday at 1.45pm, not St Katherine's Church as previously reported.
Afterwards there will be a committal at Southend Crematorium at 3pm.