A grandson?
From the Harrison/Bolt family photos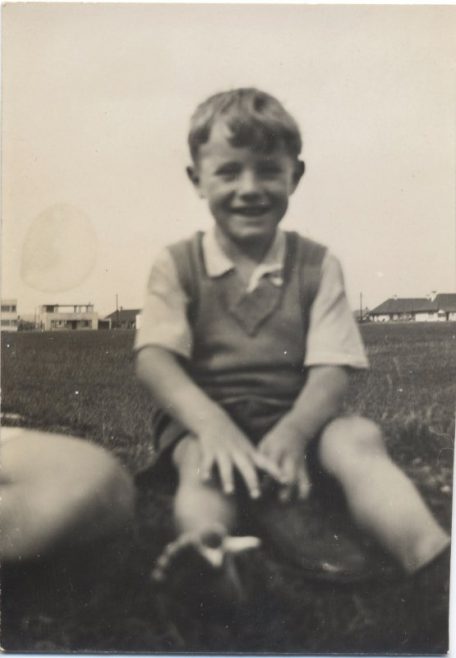 Is this a grandson of the Harrison/Bolt family? Does anyone recognise him? All the pictures for this family are taken during the 1930's period.
I am sure someone can tell me where this picture was taken.
The building on the left is very distinctive. Enlargements can be found of the buildings in the gallery below.