Two interesting pictures
From the Harrison/Bolt family photos?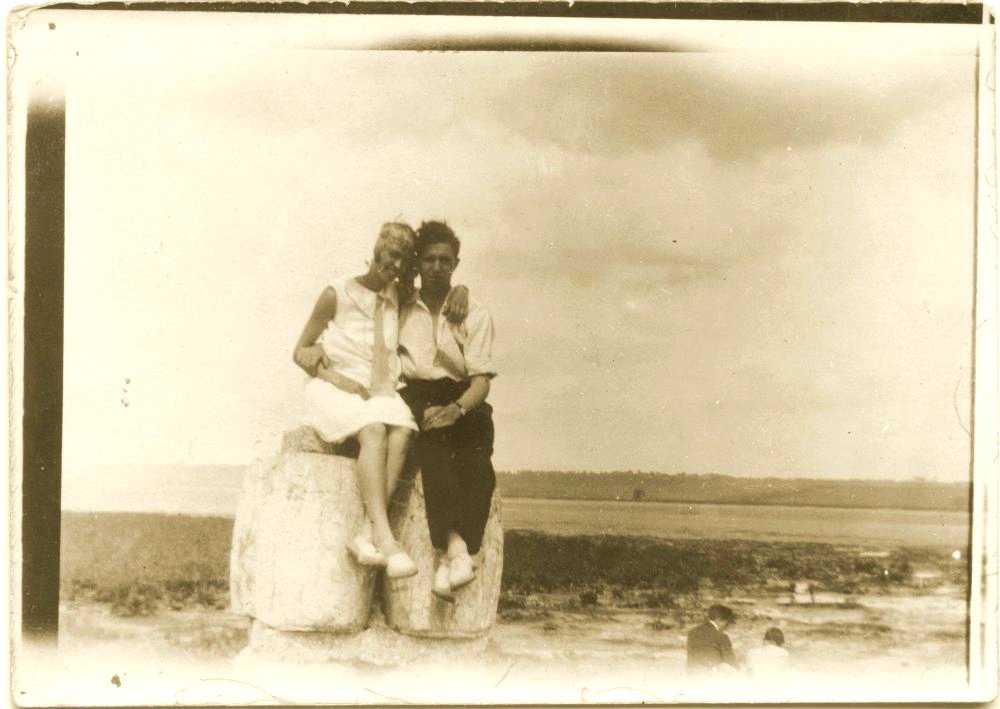 The picture above shows the parents from the family group sitting on two concrete barrels. In the background must be looking north to the mainland.
~~~~~~~~~~~~~~~~~~~~~~~~~~~~~~~~~~~~~~~~~~~~~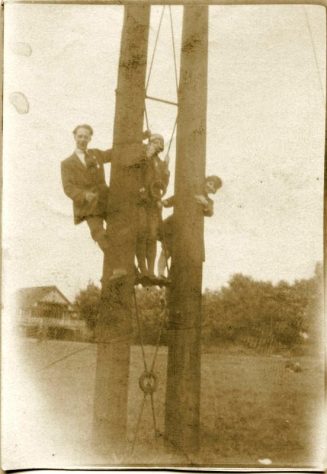 This second picture looks like one of the sirens scattered about the Island.
It looks like the mum and dad again in this picture.
Any suggestions as to where? Not a lot to go on, the house on the left is not clear enough to enlarge.
If you recognise anyone or any place please make a comment below.