This photograph was dated 1980. It shows the old sea wall with the Labworth in the distance. The work on the new seawall had apparently not arrived here by this date.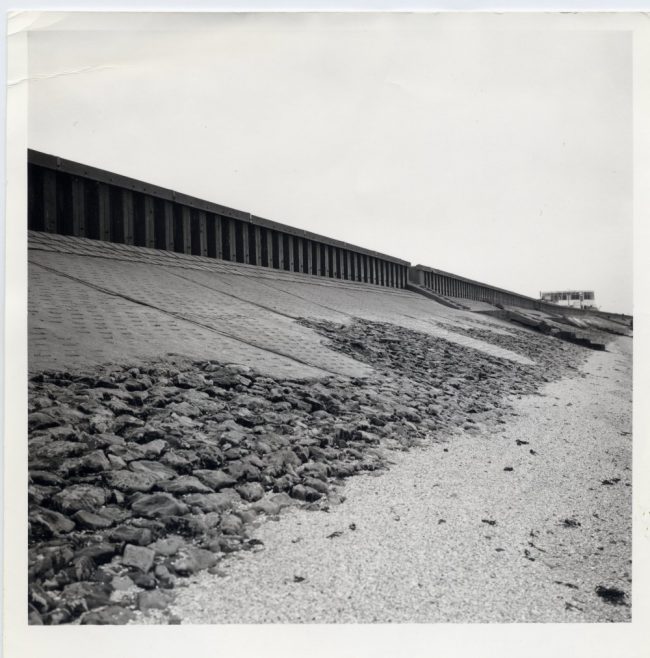 Pictures donated by John and Eileen Potter
More pictures from the collection can be seen here and pictures of Canvey's Sea defences can be seen here.