The building of the North seawall
Late 1970's
These are more of the pictures from the John and Eileen Potter Collection. Taken in the late 1970's during the building of the seawall.
It looks like a disaster zone. It could be anywhere until you look for recognisable landmarks then the area can be identified. Benfleet Downs, the water tower and the boatyard, this is the north of the island between Benfleet and Tewkes Creek.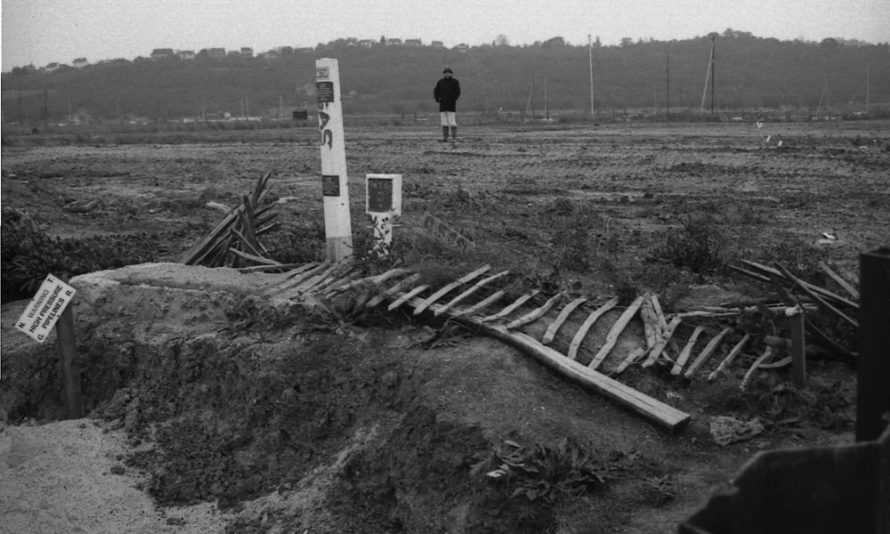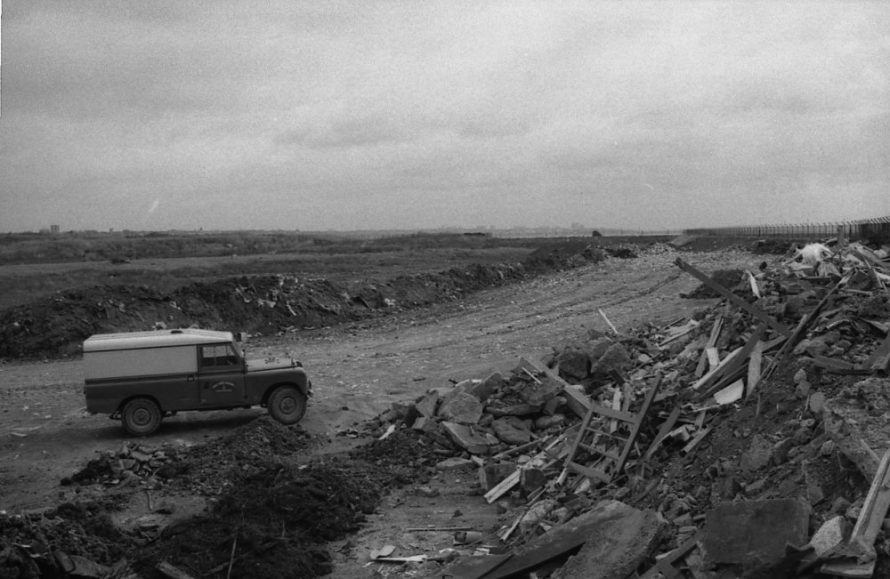 More pictures of Canvey's Sea defences can be seen here and more pictures from the Potter collection can be seen here.