This picture came to me some time ago from the Jackie Barnes collection. Her father used to run an antiques and junkshop in Benfleet High Road and he had quite a collection of local images acquired from house clearances. This Canvey image has long puzzled me, as nobody I asked could identify it. Does anyone know where and what it was? (Or maybe is?) There seems to be smoke coming from the tall thin chimney…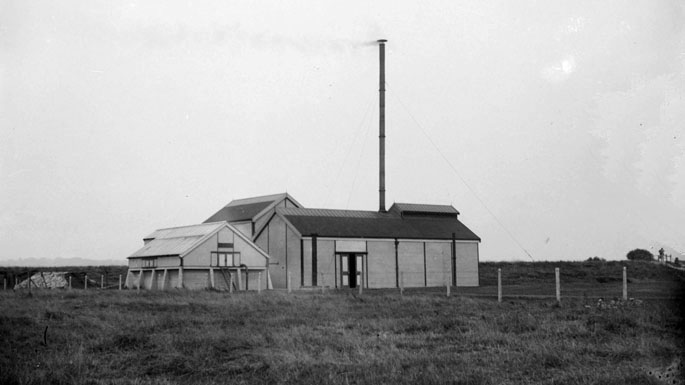 Update** (Ed)Could this answer the question. If you mirror image the picture it matches the building in the picture below which is from the Point area. The bottom left corner is the roundabout at the Point with what is now Point Road going off to the right.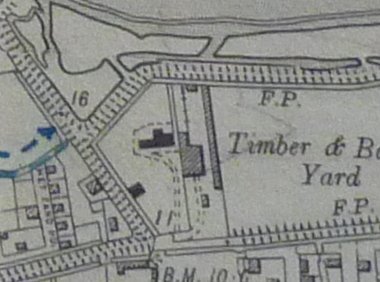 This is from the 1930's map showing where the building was situtated. The wall, Benfleet Downs everything in its right place. The man pictured would be standing about where the junction of the wall is.
What do you think?