Someone is not happy
Early 20th century postcard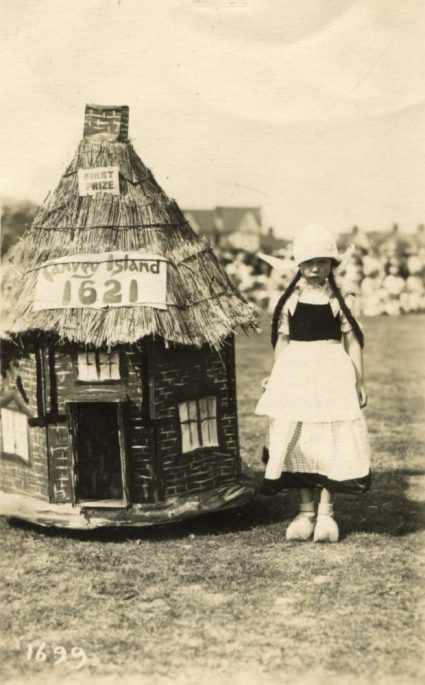 The photographer was William P Dobbs of Southend. The picture was not taken on Canvey I feel sure, just look at the houses in the background.
This lovely model of the 1621 dutch cottage in Haven Road a very deserved 1st prize. I have no idea when this was taken or what and where this event was but the photographer William P Dobbs was around in the 1920s.
The little girl obviously wanted to be somewhere else, shame the photographer forgot two basic rules of photography centralise and happy faces! I dread to think what her face would have been like if she had not won first prize.