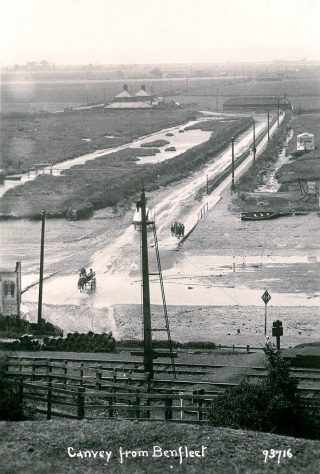 Early postcard showing the crossing from Canvey to Benfleet not quite low enough to show the stepping stones. See enlargement below.
At the bottom of the picture is the railway track at Benfleet Station.
In the distance are Waterside cottages and various farm buildings and what looks like a houseboat on the right.
~~~~~~~~~~~~~~~~~~~~~~~~~~~~~~~~~~~~~~~~~~~~~~~~~~~~~~~~~~~~~~~~~~~~