The last Photos taken of the Casino Horses?
by Andrew Jackson
On Jan 27th 2010 I went with my good friend Bo Young to the Labworth for lunch.  It was her last day in England after 2 years, and this was her special request.  The weather was freezing and Canvey looked especially shabby.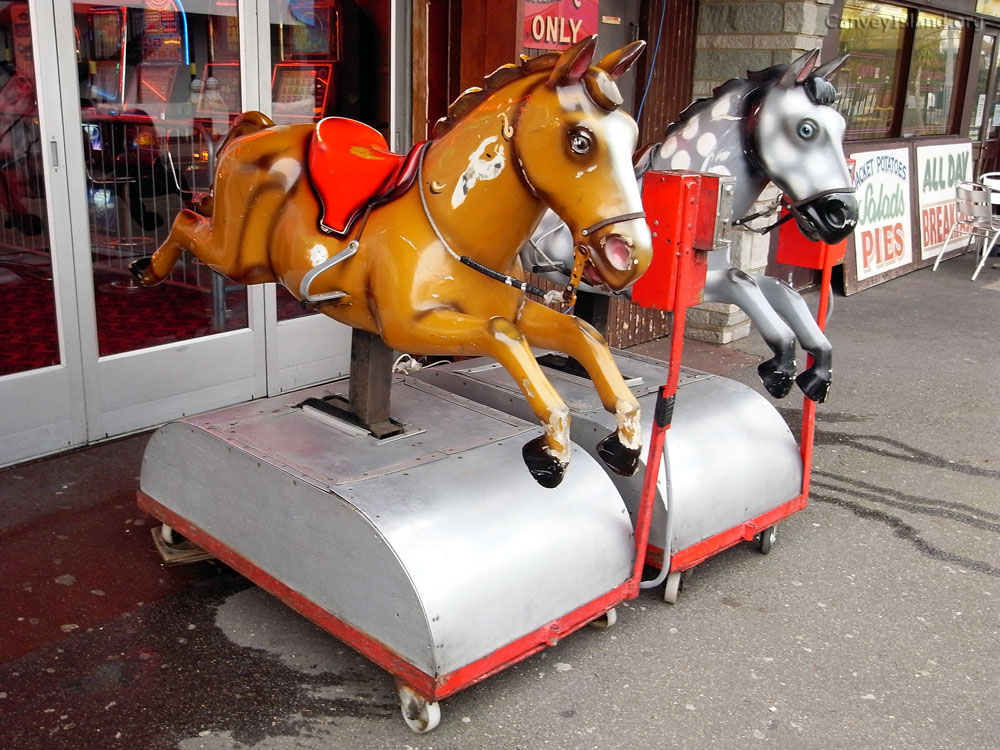 Afterwards, around 2.15pm Bo took these pictures, and within 24 hours the beautiful Casino Horses were cruelly taken from us.  I had to break the terrible news to her, and show the video.  The poor girl has been too distressed until today to relinquish the photos, almost certainly the last document of two Canvey legends.
When I am laid, am laid in earth,
May my wrongs create
No trouble, no trouble in thy breast;
Remember me, remember me, but ah! forget my fate