Sydney Thomas Humberstone
WWI Soldier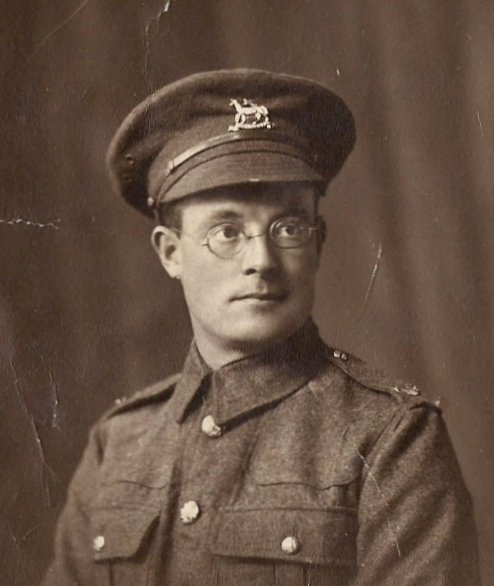 Sydney Thomas Humberstone was born in 1888 second son of Henry Humberstone who lived at Beach House, Canvey. Sydney emigrated to Canada on the "SS Parisian" in 1906 returning to England in 1915 where he lived on Canvey until he signed up in 1916 to the 13th Queens Lab. Battalion, transferring to the RE, Dock Troops in 1916. He spent most of the war in France with the Royal Engineers being demobbed in 1919.
During that time he married May Bennett and their daughter Peggy Mary was born in 1918 and christened in St Katherine's Church.
On his army documents two addresses are listed for his wife, one is Roserna, Wintergardens, Canvey and the other 50 Weltze Road, Hammersmith. So she must have travelled between the two.
After his demob he was back on Canvey and with his family lived at the Beach House and it is from here that he wrote several letters about repatriation and assisted passage back to Canada for himself and his wife and child.
On one of the forms he had to fill out for this he used the names Mr Cox of the PO, Canvey and Mr Smith of Brooklyn, Canvey as referees. The family eventually arrived in Halifax, Nova Scotia late in 1919 and can be found in Mackenzie, Saskatchewan in 1923.
His brother George was also in action in WWI but there are no records available.
~~~~~~~~~
Click on Henry's name near top of page to read the Humberstone family story.