B17 Fortress collision W.W.11.....
Another view.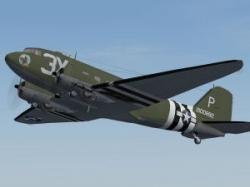 I too witnessed the collision of the B17's but am to this day troubled by something else that I saw that day.
There were wispy white clouds overhead as I looked up at the sound of aircraft engines.
From the south east I saw the formation of B17's coming from a mission over occupied Europe and heading for the cloud cover above my location. Just before they were into the clouds I saw a D.C.3 Dakota aircraft with the familiar D.Day white stripes on it's wings, it was coming from the West and entered the light cloud cover too.
I remember feeling concerned as the B17's were entering the clouds too and at about the same altitude.
The next thing I saw was a burning B17 turning East then back over the Thames. I looked back and was expecting to see the D.C.3 with possible damage also, but that didn't happen and I suspected that it made it back to it's airfield. Meanwhile 5 or 6 parachutes had dropped from the stricken B.17 I knew that they had a crew of at least 8.
The B.17 carried on however and now was turning back North and losing altitude. Then it curved toward the East and came directly over where I was standing, between the Parkway and the Driveway. The engine fire was still happening and I assumed that somebody was stll at the controls as it roared overhead and I watched it, still losing altitude but heading towards Leigh Beck Point. That is indeed where it had skidded along the muddy terrain and must have bounced up and had gone in nose first. A friend and myself had raced on our bikes to where we could see the smoke rising and saw the bomber, still burning with the sound of ammunition exploding. Soon after we arrived on scene we saw the small jeep fire engine from the Canvey fire brigade coming over the wall.
I now know that two B.17's had collided, I'm not sure whether the one above had dropped down for some reason or that the one below had risen up to cause the accident.    My sighting of the other aircraft has always caused me to wonder whether one B17 or the other had taken evasive action to perhaps avoid hitting the D.C.3 ??  That theory has been totally dismissed by others and I respect their view on this matter.
I was told by another person, who has researched and reported extensively on the incident, that just one other person mentioned to him that they had also seen another aircraft in the area at the same time. !!!
Yes, I know that the collision of the B17's has been researched and reported by others, however, I shall never change my story of having seen that D.C.3 in the area at the same time. The silhouette, sound and markings on most aircraft were known to most boys on Canvey during W.W,11