Canvey's Lucky Escape
30th December 1944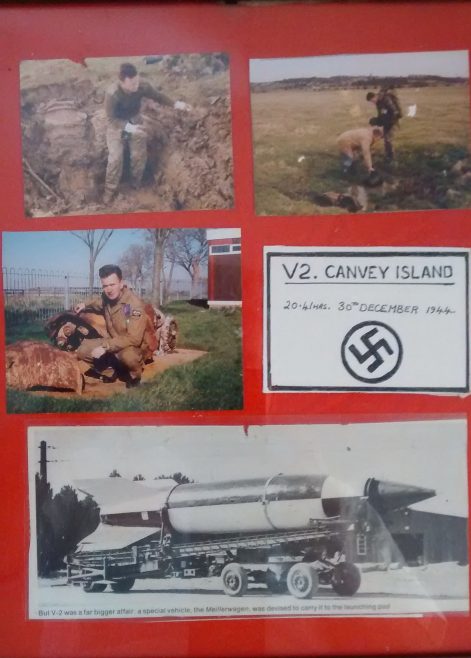 In 1994 Gary Foulgar was part of a group who dug up a v2 rocket from a field off Canvey Way on Canvey where it had crashed on the 30th December 1944.
Gary says:- It had carried a 1 ton war head, it was 47ft height 13 metric tons and took 3 mins from Holland at 2,800mph went 60 miles high edge of space then back to earth at 1,800 mph. Then something happened and it broke up crashing to the ground on Canvey.
When the group were digging up the remains of the rocket they had no idea if the warhead had gone off or where it had landed. At a later date the warhead was found  about 200 yards away.
Over 1400 V2s were launched at Britain. 500 at London! The V2 rockets descended faster than speed of sound! 9000 Londoners died.
Some of the remains were on display at the Dutch Cottage Museum until they were stolen a few years ago. Fortunately part of those remains were later found and replaced back on site at the Museum.
Below are some photos Gary took of the remains that were found.